EspañolThe ruling United Socialist Party of Venezuela (PSUV) has set up a hotline to denounce "infiltrators" within the party as internal division among the Chavistas continues to rise.
El militante que esté fomentando la desunión debe ser denunciado a través de: [email protected], y vía sms al 0416-9425792

— Francisco Ameliach (@AmeliachPSUV) November 12, 2014
"Militants who foment disunity must be denounced."
On Wednesday, Carabobo Governor Francisco Ameliach, a high-ranking PSUV officer, posted a phone number and e-mail address to denounce those party members "who foment disunity."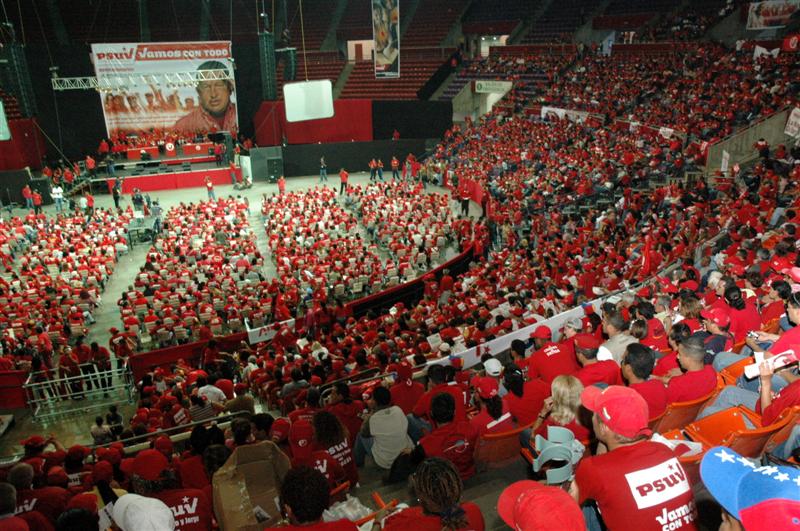 "The enemy who most harms us is the enemy within our ranks. It's the one who calls himself Chavista but is not Chavista," said Ameliach on his weekly radio show.
The initiative comes as President Nicolás Maduro attempts to enforce party discipline, after a high-profile party member criticized the Maduro administration. Former Vice-President of Planning Jorge Giordani published an open letter voicing harsh criticism of Maduro.
"It is painful and alarming to see a president who does not convey strong leadership … granting massive resources to all those who request them without a fiscal socialist program," Giordani said just days after leaving Maduro's cabinet.
Maduro responded to Giordani and other critics by calling PSUV members to decide which side they are on, and he named the period as a "time to define."
"Supreme loyalty to Chávez legacy! Absurd doubt is treason," National Assembly President Diosdado Cabello said last week in an enraged speech before militant supporters. "We can't allow them to hold public positions if they are not revolutionaries; a revolution is made with revolutionaries."
In an act of defiance, however, Chavista armed groups — locally known as colectivos — refused to surrender their weapons amid a state-sponsored civil disarmament program. "Our revolution is peaceful, but not disarmed," they said.
Maduro has become the Venezuelan president with the worst approval ratings in the recent years and has plunged this year reaching a record-low of 30 percent.
Sources: Terra, Europa Press.