Español According to a new report, Brazilian police officers have killed more than 11,000 people within the past five years — an average of six victims per day.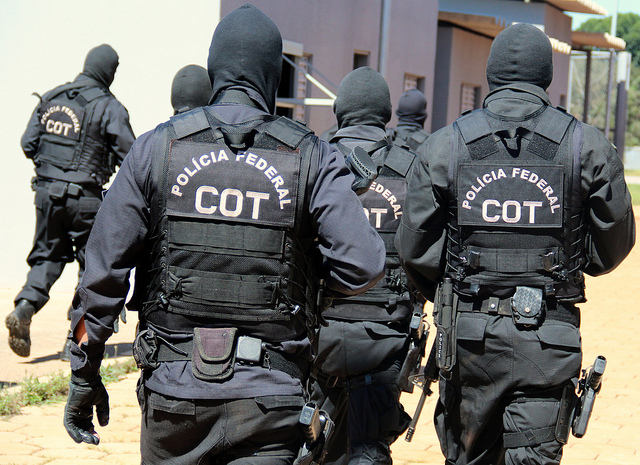 The Brazilian Forum on Public Safety compared this rate with that of the United States, and affirmed extreme heavy-handedness in the South American nation. Brazilian police took five years to kill 11,197 individuals, while US police, with a considerably larger population, took 30 years to kill 11,090.
The São Paulo-based NGO accuses the Brazilian police, with considerable evidence, of making "abusive use of lethal force to respond to crime and violence." The police officers themselves have also been in the crossfire, with 490 killed in action or in service.
The study shows that 53,646 people were killed in Brazil in 2013 — which is about one person every 10 minutes. This is an increase of 1.1 percent from 2012 and 25 murders per 100,000 residents. The highest number of killings were in Rio de Janerio, with 416 in 2013 alone.
The study recorded that 53.3 percent of those victims were between the ages of 15 and 25, with nearly 70 percent of them classified as black and 93.8 percent male.
Bruno Paes Manso of the University of Sao Paulo's Center for the Study on Violence calls police brutality "a practice rarely investigated." Not only do Brazilian police use excessive force, he says, they frequently execute their suspects.
Earlier this year, Human Rights Watch lead an investigation into several cases of alleged torture and cruel, inhumane, or degrading treatment of victims and prisoners in São Paulo, Rio de Janeiro, Bahia, Espírito Santo, and Paraná. The evidence they collected suggested that more than 150 police officers and prison guards were involved in such violations.
The latest report estimates that violence in Brazil costs the nation R$258 billion (US$101.097 billion ), equal to 5.4 percent of GDP.
Sources: El Nacional