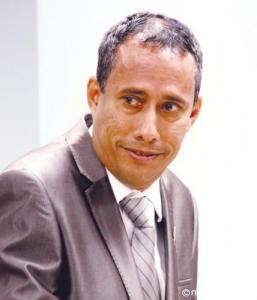 EspañolImmigration authorities in Trinidad and Tobago aim to rid the country of illegal immigrants. Over 110,000 illegal immigrants will have until next January to solidify their immigration status before authorities launch a massive deportation campaign that will include door-to-door visits, said National Security Minister Gary Griffith.
"After the [two-month] window closes, we will be conducting a massive campaign [for] all persons who have not been regularized…. We will be going house to house, and any person who is here illegally will be sent back to their home country," Griffith told local newspaper Trinidad and Tobago Newsday. "Over 10 percent of the adult population in this country are people here illegally. That is unacceptable," he said.
Griffith also blamed illegal immigrants for a surge in crime in the Caribbean country. "If these undesirables are removed, it will have a positive impact on the fight against crime."
"It is no coincidence that this problem started just around the same period as the escalation in gang activity, around 2004 or 2006. It shows there is a relationship between illegal immigrants and serious crimes," he said.
Griffith explained that not all immigrants living on the island would be deported. Only those "that are a liability to the public purse," who are unemployed, homeless, or who present "a threat to national security" will be deported.
"Illegal immigrants are taking advantage of the education system, health system, and employment opportunities," he said. "Trinidad and Tobago welcomes you with open arms, but you must be regularized."
Trinidad and Tobago has become one of the wealthiest countries in the Caribbean thanks to large natural gas and oil reserves. Griffith has previously stated that the largest share of migrants, nearly 26,000, come from nearby Guyana, followed by nearly 20,000 from Jamaica.
Sources: Trinidad and Tobago Newsday, Republic.