EspañolVictims of the Revolutionary Armed Forces of Colombia (FARC) want a larger role in peace negotiations between the Colombian government and the guerrilla. Over 1,500 people attended the National Forum of FARC Victims last week in Bogotá, where they founded the National Federation of Victims, to amplify and unite their voice during peace talks that will continue in Havana, Cuba.
"Our goal is to form a unified front, carrying not only the weight of reason and pain, but also a quantitative representation. Without a proportionate participation of victims at negotiations … the peace process will not lead to a just solution that can bring us a lasting peace," said Colombian Senator Sofia Gaviria, from the social-democratic Liberal Party.
The group presented a 33-point document, which says that the new organization will unify "every association and entity of FARC [victims] in the country."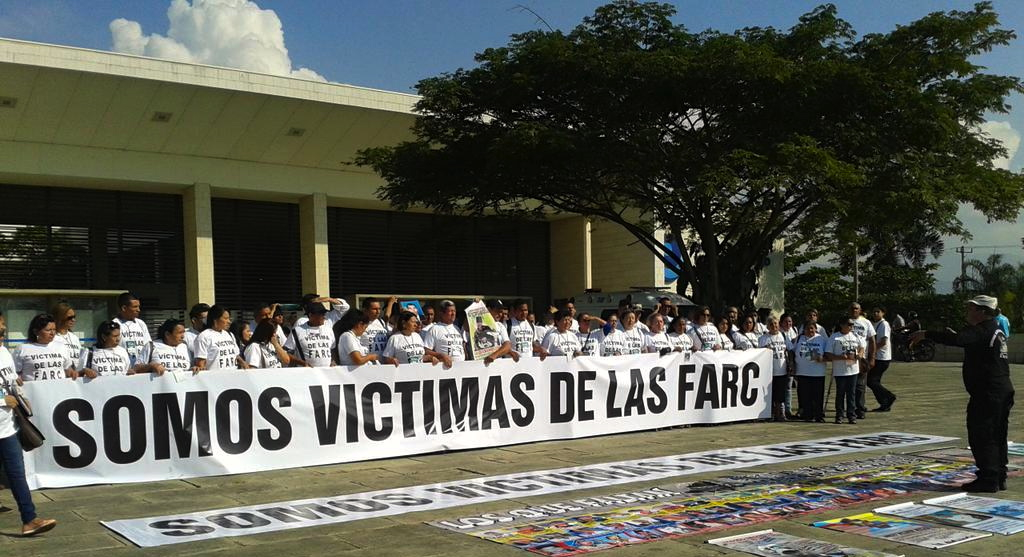 This latest development reflects the growing discontent among victims regarding their involvement in peace negotiations over the past two years. They demand that the FARC ask for forgiveness for their crimes, and agree to "surrender all of their weapons." In addition, the new organization seeks "permanent representation" for victims at the negotiating table in Havana.
Until now, talks between the FARC and the Colombian government have included roughly 50 victims, who each relayed their individual stories, but this is the first time victims are coming together in a unified, formal manner.
"The fact that some victims have attended to only speak for themselves is not the same as having a unified, coordinated, legitimate voice in the process," the document states.
Peace talks in Havana will resume on November 18. On November 27, the final group of 12 victims will offer their testimony before government and FARC negotiators.
Source: Terra.