EspañolOn Friday, Bahamas Prime Minister Perry Christie announced the government has created a corporation that has absorbed US$100 million in "troubled" commercial loans from the Bank of the Bahamas (BOB).
Christie said the Central Bank advised the move based on the emerging risk the BOB's unpaid commercial loans posed for the island.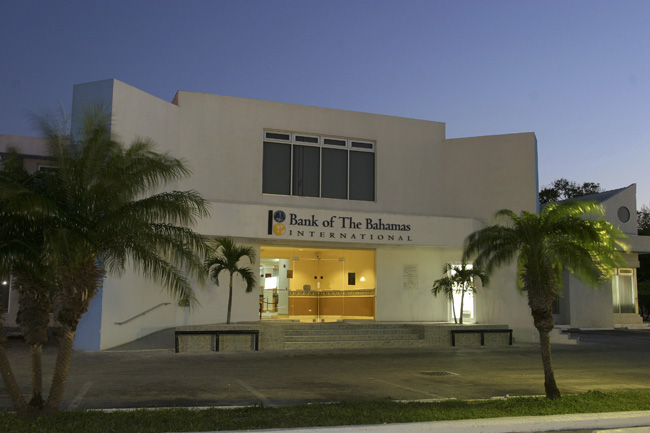 The Ministry of Finances has established a state-owned company, Bahamas Resolve Limited, that will use every "commercial, financial and policy mechanism at its disposal to collect payments on the overdue loans," explained Christie.
Christie defended the decision, suggesting that by removing some of the risk from the bank's portfolio, revenue prospects will be "immediately and significantly improved."
BOB Managing Director Paul McWeeny explained that while the BOB was limited by banking sector regulation, Resolve can be more flexible in the way it collects payments, adding that there are "always legal remedies."
"It will allow the Bank of the Bahamas to return to profitability in the near future and will rest full compliance with Central Bank and regulatory international standards for capital adequacy," said Christie, who also assured that bank's services will continue uninterrupted.
"BOB will undertake decisive action to restore itself to full strength, generating new revenue by launching new services and banking platforms; as well as by reorganizing management of the bank," said the prime minister.
Christie also announced plans to hire an accounting firm to go after outstanding debts, although he did not specicify which firm will be appointed or how much it will cost taxpayers.
In the past, the BOB has been accused of giving out multimillion dollar unsecured sums to politically-connected Progressive Liberal Party (PLP) supporters.
"This cozy arrangement announced by the PLP government does not and cannot inspire confidence that millions more in tax dollars will not be wasted by throwing good money after bad management," said Hubert Minnis, leader of the Free National Movement.
Sources: Nassau Guardian, Bahamas Weekly.