EspañolArgentina's Federal Administration of Public Revenues (AFIP) has accused consumer products giant Procter & Gamble (P&G) of tax fraud and suspended its operations in the country.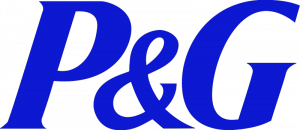 "P&G funneled currency abroad and hid income that was subject to tax in Argentina," said a press release issued on Sunday by the tax agency. According to the AFIP, the company overbilled imports from Brazil through a Swiss subsidiary for US$138 million, as a way of getting currency out of the country.
As a result, the AFIP suspended P&G's taxpayer identification number, its operations in currency exchange markets, and from its registry of importers and exporters.
"We have to put an end to these tricks used by international companies," said Ricardo Echegaray, head of AFIP. "Global companies can't manage their profits by cheating the state."
P&G released a statement affirming the company "pays all their taxes, in Argentina and elsewhere."
"We don't pursue aggressive tax/fiscal planning practices as they simply don't produce sustainable results," explained P&G spokesman Paul Fox.
On Sunday, the AFIP sent a memo to the US Securities and Exchange Commission (SEC) reporting the irregularities detected, and also sent requests for information to Switzerland and Brazil.
Last month, AFIP filed two criminal lawsuits against P&G and requested the court prevent Argentinean branch managers from leaving the country until the company's legal situation is resolved.
Echegaray explained that the agency's goal is to have Procter & Gamble reimburse the Central Bank the foreign currency that it illegally took out of the country, and pay any related penalties and money owed from income tax evasion.
Source: La Nación.