EspañolThe head of Colombia's Military Intelligence Center (CIME), Brigadier General Mauricio Forero, will be relieved of his position at the end of the year. His termination comes after the release of a document listing the email addresses of 500 civilians — among them foreign journalists and diplomats — who the army allegedly spied on.
In a press release, the army explained that it had ordered "an open preliminary investigation" into the case.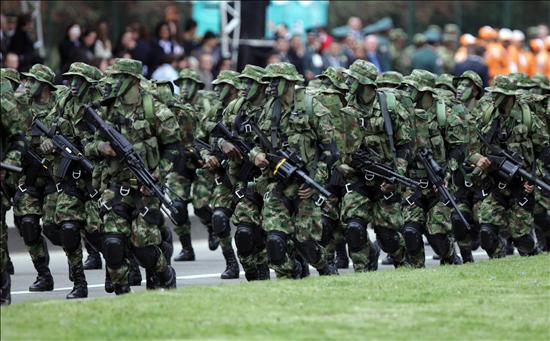 "In order to ensure the transparency of the investigation, the army commander decided two weeks ago to send army intelligence chief Brigadier General Mauricio Forero on leave," the brief stated.
It now looks as though Forero's vacation will be permanent. Colombian magazine Semana published Tuesday the list that held the names of Colombian and foreign journalists, ambassadors, NGO workers, and diplomats, as well as several peace commissioners involved in ongoing negotiations with Marxist guerrilla group FARC.
According to Semana, file data indicated that CIME created the document in October 2012.
An audit by inspector general of the army on the CIME department specializing in communications interception, while confirming the existence of the list and that Forero had knowledge of it, is yet to produce further evidence.
National Army Commander General Jaime Lasprilla stressed that the armed forces are taking the case seriously — with 10 to 15 CIME personnel undertaking polygraph, or "lie detector" tests — and that those responsible would be punished.
But the allegations of spying are also being looked into by the Colombian Attorney General's office, with CIME headquarters subject to a judicial inspection on Wednesday. Investigators are seeking to identify the source and ultimate purpose of the document.
Attorney General Eduardo Montealegre described the revelations as "extremely grave for democracy."
"The Constitution of 1991 protects fundamental rights, such as the liberty of the press and liberty of expression. Activities on the margin of the law that serve to undermine these rights constitute a very serious attack against the rule of law," Montealegre said.
General Nicasio de Jesús Martínez is tipped as the most likely candidate to replace General Forero.
Sources: Semana, El Espectador, Terra.