EspañolIn the same week that President Dilma Rousseff won reelection, the Brazilian opposition claimed a crucial victory. On Tuesday, the Chamber of Deputies voted to repeal the National Social Participation Policy (PNPS), a set of reforms that granted state powers over social movements, most of them aligned with the ruling party.
The Brazilian Senate will now vote on the issue to make the repeal effective, although no date has been set for that.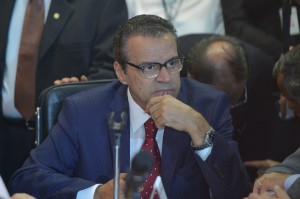 On May 23, Brazilian President Roussef signed Decree 8,243 amid harsh criticism. Opponents cited the fact that it was a decree — without a legislative vote — and condemned that the reform would grant special privileges to the government's allied movements.
Deputy Henrique Alves, president of the Chamber, led the opposition efforts and ensured that if the repeal vote had not been the top agenda item he would have blocked the vote of any other initiative.
"This defeat is educational. It shows how the public discourse about dialogue with the National Congress can't be just a theory; it must happen in practice," said Deputy Lúcio Veira from the Brazilian Democratic Movement Party (PMDB).
Rousseff could have avoided the defeat. Three months prior to the presidential campaign, in July, Alves suggested that the president repeal the decree and re-introduce it as a bill to be voted on by Congress. She refused to do this and still ignored her allies' suggestions to accept the deal after the electoral victory.
According to Brazilian newspaper O Globo, Workers' Party (PT) members accused Alves of acting in retaliation. The PT supported his rival in the gubernatorial race in Rio Grande do Norte, and they added that he voted "with blood in his eyes."
The stated goal, from the original decree, was to "strengthen and promote democratic mechanisms and forums for dialogue and joint action between the federal government and civil society." Consequently, it drew warnings of an assault on representative democracy — a strategy to impose a system of government resembling that of Venezuela.