EspañolJailed Venezuelan opposition leader Leopoldo López refused to appear before a court hearing on Tuesday, demanding the government respond to a UN resolution calling for his release. López has been held in a military prison since February, charged with inciting violence during anti-government protests earlier this year.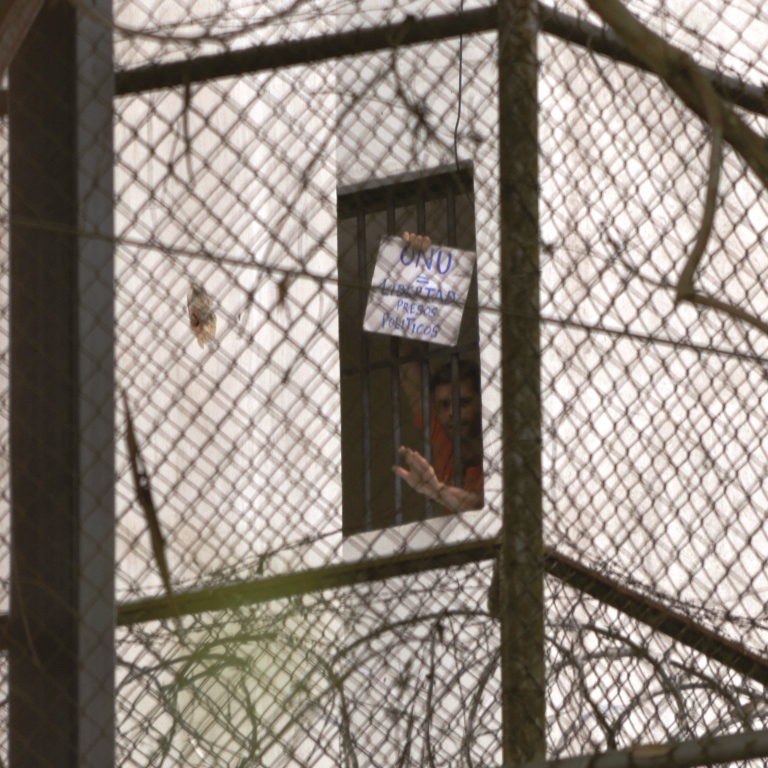 Judge Susana Barreiros scheduled the hearing while the court was not in session, having suspended proceedings indefinitely on October 14. López's lawyers regarded the suspension as an attempt to delay the court's response to the UN Working Group on Arbitrary Detentions, which requested López's immediate release on October 8.
"I call on the Venezuelan authorities to act on the opinions of the Working Group and immediately release Mr. López … as well as all those detained for exercising their legitimate right to express themselves and protest peacefully," said  Zeid Ra'ad Al Hussein, UN High Commissioner for Human Rights.
In the same vein, López's attorneys and family members released a statement stressing the opposition leader was jailed because he "exercised his legitimate and constitutional right to protest."
"The statements by the political leader are not an act of obstinacy or contempt of court. It's a simple call: you must address the request for his freedom. Too much time has passed since the United Nations ruled against the unjust detention of López. The court must issue an immediate ruling," said attorney Juan Carlos Gutiérrez in the press release.
López released a handwritten letter from jail through his wife Lilian Tintori explaining his reasons for refusing to appear before the court. "I have decided not to attend the hearing until my constitutional and procedural rights are respected, and the court responds to the legal and binding decision issued by the UN Human Rights Council," wrote López.