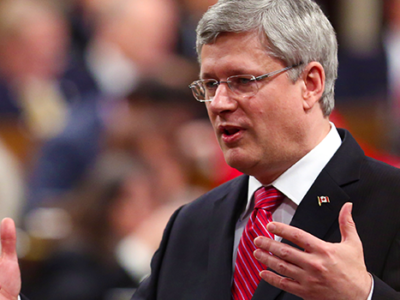 EspañolOn Wednesday, an unidentified gunman killed a Canadian soldier guarding the National War Memorial in Ottawa. He then burst into the Parliament building, where he was shot down by security personnel. Three individuals received treatment for non-life-threatening injuries at a nearby hospital.
While the gunman's identity remains unknown, a man named Michael Zehaf-Bibeau is under investigation for his role in the shooting. According to police sources, the initial evidence also suggests that Islamic terrorists were behind the attack.
On Thursday, a man was arrested for "disturbing the crime scene," just steps away from the place that Prime Minister Stephen Harper was paying homage to the fallen soldier at the memorial.
"[We will] redouble our efforts to work with our allies around the world and fight against the terrorist organizations who brutalize those in other countries with the hope of bringing their savagery to our shores," Harper said on Wednesday night in a brief address to the nation.
The attacks come after Canada announced their involvement in the military deployment against Islamic State militants who have taken over parts of Iraq and Syria. Minister of Defense Rob Nicholson said that, despite the attack, Canada will keep on fighting the Islamic militants in the Middle East.
Wesley Wark, a professor at the University of Ottawa and expert on national security and intelligence issues, believes that these attacks could push the Canadian government to reconsider the planned bill to reform the Canadian Security Intelligence Service Act.
"What the government is now confronting is a choice with going forward on whatever its original, probably small-scale changes might have been, or sitting back and thinking about whether there is something more that needs to be done," he said.
Sources: Reuters, Globe and Mail.