EspañolEvo Morales has captured his third consecutive term as Bolivia's president, decisively winning the election held on Sunday, according to unofficial results. Having earned 59 percent of the vote, Morales will now continue to govern Bolivia until the year 2020.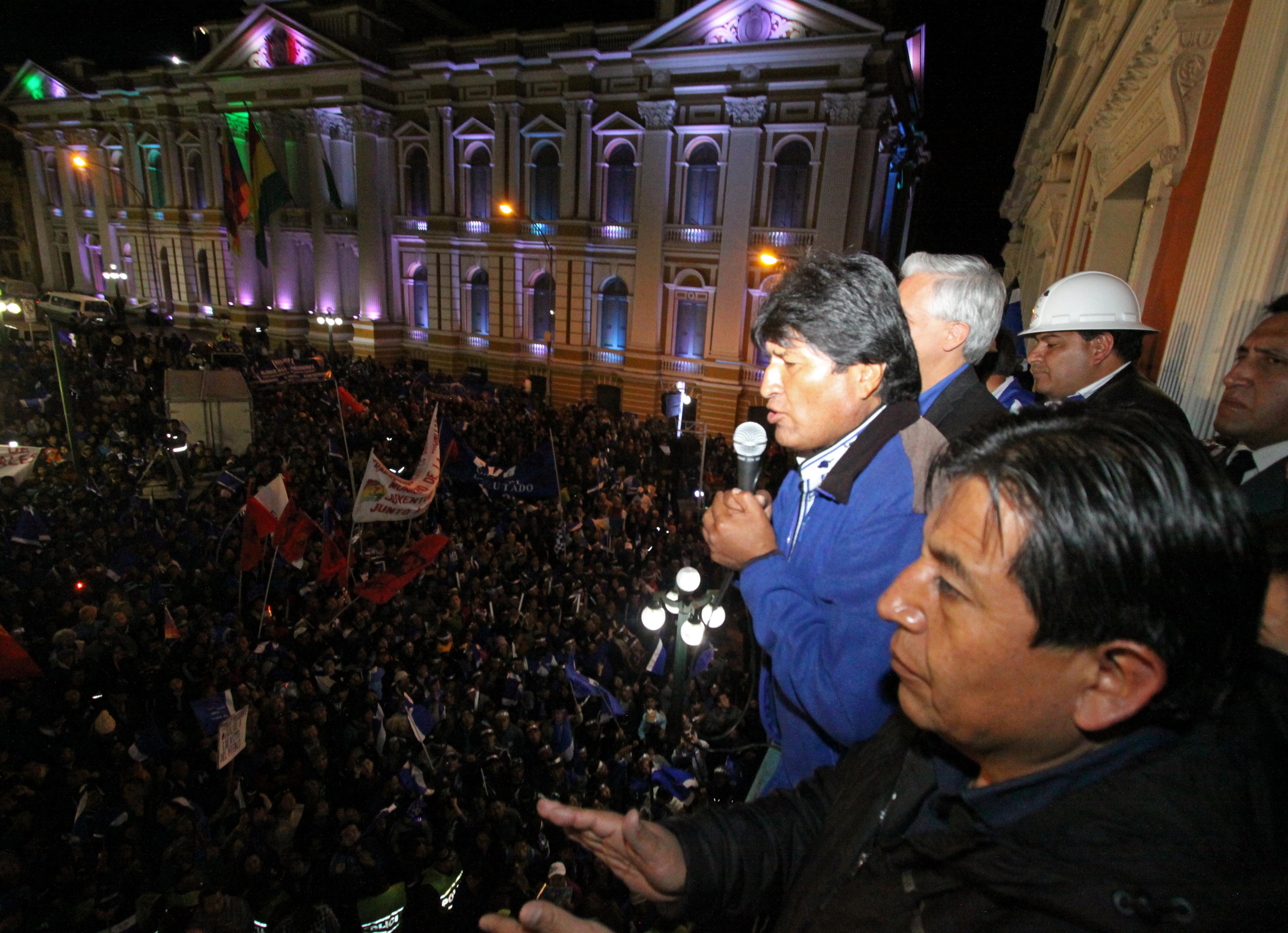 Opposition candidate Samuel Doria Medina of the Democratic Unity Party came in second with 25.1 percent of the vote, while former President Jorge "Tuto" Quiroga received 9.6 percent.
Morales thanked his voters once the unofficial results of the election were released after 10 p.m local time. "The dignity and sovereignty of the people of Bolivia has won, and this is dedicated to all the people of the world that fight against imperialism," said the president.
Morales then dedicated his victory to the late President Hugo Chávez of Venezuela and Cuba's Fidel Castro.
"It is a feeling of liberation for our people. How long do we have to continue submitting ourselves to the empire or the capitalist system? This triumph is a triumph of the anti-imperialists and the anti-colonialists."
After a third successful bid for the presidency, Doria Medina said he viewed the results as a "mandate for all the Democratic Unity Parliament members to adequately reign in the administration."
Quiroga relayed similar remarks: "We have opposition in Parliament to guarantee that the fight against abuses and injustice is carried out. In addition, this opposition will also help prevent the government from perpetuating its power."
Around 6.3 million Bolivians participated in the election, and more than 200,000 living abroad voted for the first time. Wilma Velasco, president of the Supreme Electoral Tribunal, noted the election was held without incident.
Morales will begin his third and final term as president, according to a constitutional reform enacted in 2009 that limits reelection. However, Bolivia's opposition fears that if the Movement Toward Socialism party is able to gain control of two-thirds of Parliament, Morales may attempt to reform the Constitution and seek indefinite reelection.