EspañolThe use of funds from organized crime to finance political campaigns in Honduras has generated a large amount of controversy in the Central American nation.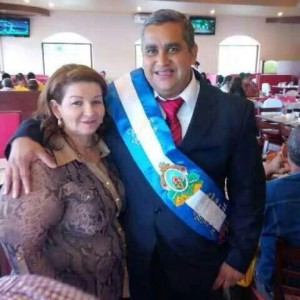 On Wednesday, Omar Rivera, director of the Honduran Civil Society Group, demanded authorities investigate alleged ties between drug traffickers and several of the country's mayors.
"The Public Minister should proceed to investigate and verify who financed these campaigns. The investigations should be directed toward mayors located along the Atlantic coast and the Guatemalan border to determine if they are trustworthy leaders," Rivera affirmed.
"It is disappointing that politicians are so engrossed in defending themselves from accusations of connections to drug trafficking and organized crime, instead of following the mandate that the law has granted them. They should demonstrate that they are not connected to illicit activities, so that the people can support their administration," Rivera added.
Last week, photographs surfaced of Mayor Rembert Isaías Cuestas Valle of Florida, Copán, with an alleged member of the Valle crime clan, Digna Valle, who was detained in the United States in July. The mayor denied any inferred association from the photo.
"I am a public figure and I take photos with the citizens that ask for them, but that does not mean that I receive financing from illegal sources," he said.
On Tuesday, October 7, presidential advisor and former member of Parliament Marvin Ponce stated there exists a confidential report that names 35 Honduran municipal officials that have received money from drug traffickers.
"There are 35 political actors, from mayors to deputy mayors, who have had ties to drug trafficking and received campaign financing from those sources," Ponce noted. He further stated that during his time as a national deputy he knew of "congressmen connected to drug trafficking" in Honduras.
Source: La Prensa.