EspañolThe Quinta Crespo Zone in Caracas was a scene of total confusion on Tuesday. Following a police search and seizure of a building where a Chavista colectivo was operating, five people died during a series of armed confrontations.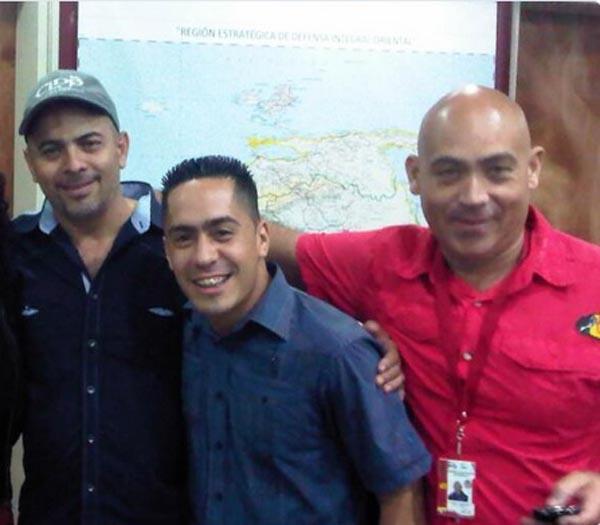 Members of the Action Brigade of the Venezuelan Corp for Scientific, Penal, and Criminal Investigations (CICPC) exchanged fire with a group of armed men from the colectivo (a state-sponsored, Marxist paramilitary).
Among the Chavistas were Carlmelo Chávez, chief of the Revolutionary Shield Collective, and José Odreman, leader of the March Fifth Front colectivo and a retired sergeant from the defunct Caracas Metropolitan Police.
On Tuesday at 5:00 a.m. local time, members of the CICPC barged into the headquarters of the Revolutionary Shield colectivo to carry out a raid that culminated in the deaths of Carlmelo Chávez and another man.
After the incident, at around 10:00 a.m., Odreman alleged that Carlmelo Chávez had been murdered by police forces: "They gunned him down and cleaned up the scene of the incident … It was an execution, a contract killing."
"Mr. Minister of Interior Affairs and Justice, if something happens to José Odreman, anything, I will assume that the responsibility is yours. Why are these incidents occurring? Enough of our fellow combatants have been sacrificed. Enough of my comrades."
An hour after making his statement, members of Odreman's group took two judicial police officers hostage, which led to yet another shootout around noon. In this final confrontation, Odreman and two other men from his group were killed.
According to declarations from CICPC Director José Sierralta, police officers arrived at the crime scene to detain the members of a "dangerous gang."
The attorney general is now conducting investigations with regards to the killings.
There is a lot of speculation in social media networks that Odreman's murder could be related to the murder of Congressman Robert Serra, as the two men allegedly shared a close relationship. The congressman was killed on October 1, and the investigation into his death is ongoing.
Sources: El Nacional, RunRun.es.