On September 30, Peruvian President Ollanta Humala and Colombian President Juan Manuel Santos agreed to be in unison on "business opportunities, security and defense, and border affairs." At a meeting in Iquitos, Peru, the pair signed on to 11 agreements on topics ranging from women's rights and technology to the environment, education, and urban development.
Both countries have had promising economic progress in the region, as members of the Pacific Alliance, due to substantial investment their countries from primarily US and Chinese investors in resource industries such as gold and copper exports from Peru and oil exports from Colombia. This has increased their respective GDPs in the Andean region, after having setbacks during the 2008 financial crisis.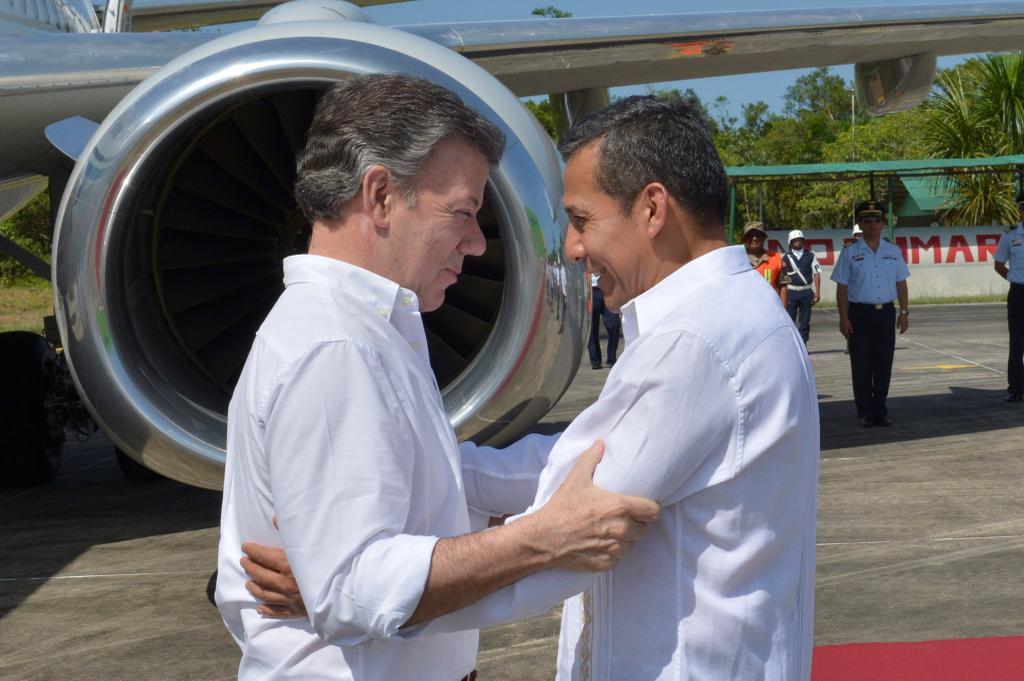 The 11 agreements suggest more peaceful development in Peru and Colombia, after legacies of guerrilla warfare, corruption, and extreme poverty. Still, however, considerable opposition remains to the presence of foreign companies, particularly over environmental disputes, and both nations are seeking to resolve persistent organized crime.
President Santos addressed these problems at the bilateral meeting, and stated that an end to criminal mining was one of the reasons for the strengthening of relations between the nations.
Both the Colombian and Peruvian parties, though, say more open trade is necessary to allow greater employment, investments, and tourism.
Sources: Colombia Reports, Shanghai Daily.