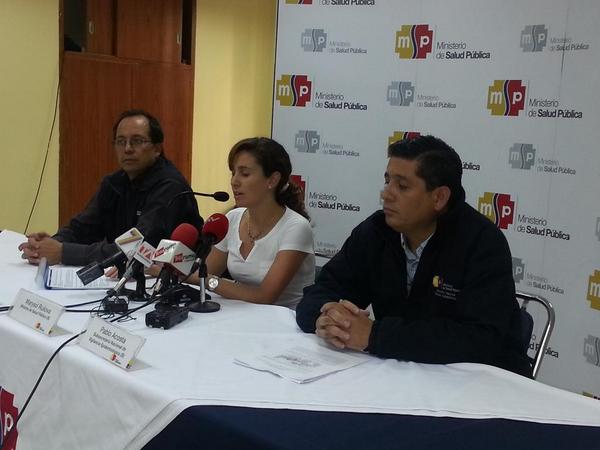 Ecuador has her first chikungunya patient. On Thursday, the Ministry of Health announced that a 41-year-old Ecuadorian woman who recently returned from Colombia has been diagnosed with the virus that causes high fever and severe joint pain.
On Sunday, the woman was hospitalized in her hometown of Loja, Ecuador, but was released after receiving treatment and is currently under observation at her home. According to Loja's provincial health director, Juan Carlos Ramón, the patient has been isolated to control the disease and avoid further infections.
"We have identified the first case of chikungunya in the country, located in Loja [435 km or 270 miles southwest of Ecuador's capital, Quito]. It is a confirmed case," said Vice Minister of Health Marysol Ruilova. "The ill person came from outside the country, so it is an imported case. We want to inform Ecuadorians but not to cause alarm, since this is has not been considered an epidemic [here]," she added.
The outbreak of chikungunya has already reached Central America, some South American countries — most notably Venezuela — and even the United States. The symptoms of the disease closely resemble dengue fever, a known virus in tropical areas.
Chikungunya has first appeared in the southern region of Tanzania in 1952. Since then it has reached epidemic proportions in African, Asian, and now Latin-American countries. According to the World Health, there is no cure, so treatment entails the relief of symptoms.
Sources: El Comercio, El Universo, El Nuevo Herald.