EspañolThe construction plan for the Grand Nicaragua Canal continues to change. The San Lorenzo resort, a project associated with the canal's construction, will be relocated away from the Majagual and Maderas beaches, 7 kilometers to the south of Brito, a port on the Pacific Ocean.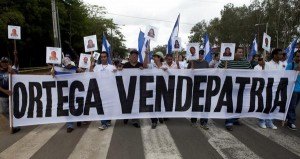 Bernard Li, deputy director of public relations for the Chinese company HKND Group, confirmed the details following a Tuesday meeting with the board of directors of the Nicaragua Chamber of Tourism (CANATUR).
The tourism industry had expressed concerned over the canal's various tourism-related subprojects, suggesting they will affect existing business in the area. "I can confirm these businesses will not be affected and that a resort will not be built south of Brito," said Li.
According to CANATUR, there are various businesses that would be harmed by the construction of the San Lorenzo resort. The group also indicated that investment in the surrounding area has ceased as a result of the HKND announcement.
"We were very concerned about [further construction] in areas that are already developed. It is our opinion that they should develop in virgin areas, where no project currently exists," said CANATUR President Sylvia de Levy.
Lawyers from the Nicaraguan Center for Human Rights (CENIDH) criticized the treatment of protesters who opposed the canal's construction.
CENIDH lawyer, Brenda Rojas, said that police patrol gatherings and intimidate protesters. She says they also provide support for Chinese officials by "invading the houses of villagers," sending a warning to those who continue to defend their property rights.
Source: La Prensa.