EspañolCarlos Odin Velazco, founder of Tecnobreaks Inc., says his company was fraudulently sold out from under him and used illegally in the acquisition of the Venezuelan newspaper El Universal.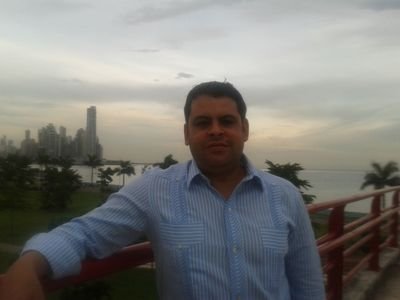 The newspaper was recently sold to a Spanish company called Epalisticia, which has a single shareholder: Tecnobreaks Inc.
Velazco, however, says he had nothing to do with the purchase of El Universal and was fraudulently removed as Tecnobreaks company director in July. Tecnobreaks attorney Jose Alejandro Quiodetis registered a document on July 17, 2014, showing an "extraordinary shareholders meeting" was held on February 14, 2014, during which Velazco was removed from his position.
Quiodettis, along with three Spaniards associated with Epalisticia — Eduardo Escribano López de la Osa, José Luis Otero Basanta, and Antonio López de la Torre — now claim to hold management positions within Tecnobreaks.
Velazo alleges Quiodettis's claims are false and has the documentation to prove it. When he incorporated Tecnobreaks in Panama in 2011, he was given a certificate of shares. Velazco says that without this document no company can be legally sold. Since he is still in possession of the certificate, Velazco says he remains the legal owner of Tecnobreaks.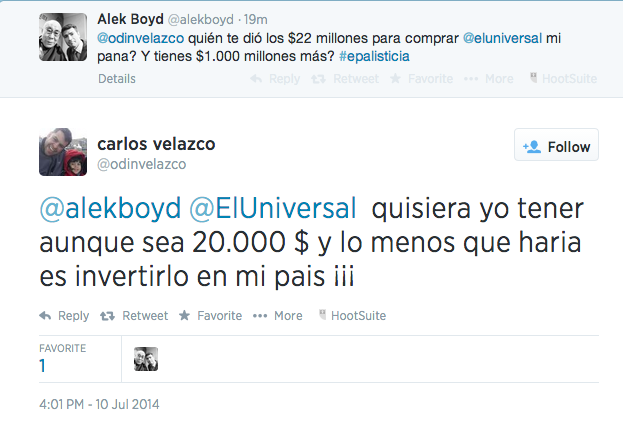 Velazco said he will file a civil and criminal lawsuit against the "principal authors of the purchase of El Universal." He added that he has not received a "a satisfactory reply from the lawyer Alejandro Quiodettis, who was the perpetrator of this scam done in my good name, using my business in an illicit and fraudulent way."
He further alleged that the group responsible for the purchase of El Universal have infringed on Article 366 of the Panamanian Criminal Code: falsification of public documents. The penalty for such an offense runs between four to eight years in prison.