Español"The drug war has never worked anywhere in the world; it's a lost war," said former Mexican President Vicente Fox on Monday. He further described the process of marijuana legalization around the world as "irreversible."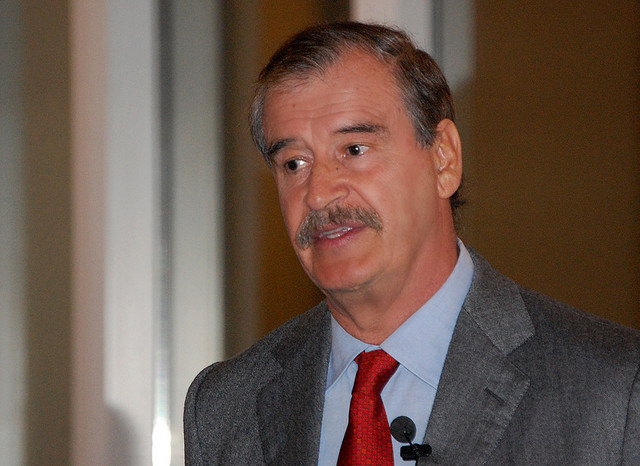 "I'm against those who put up walls that obstruct freedom and impose moral and ethical behavior," said Fox during a meeting with foreign correspondents in Mexico City. During the meeting, Fox insisted that it is now necessary to swap "prohibition for regulation."
Fox also singled out his successor, former President Felipe Calderón (2006-2012), for his responsibility in the enforcement of the Mérida Initiative, a partnership between the governments of the United States and Mexico to fight drug trafficking.
"It was a mistake to put the army [on the streets]; it was a flagrant violation of human rights. The army was not created to uphold human rights. Sending in the military stirred up the hornet's nest, but it didn't work. It did not stop the cartels, nor the flow of drugs," said Fox.
Between 2006 and 2014, more than 70,000 people have been killed as a result of the drug war in Mexico.
"What good was this war? It tripled the number of homicides compared to my administration. You can not live by a single dogma. The big change with [current President] Peña Nieto was the move to abandon single-issue politics. He doesn't talk about cartels or narcos, but other issues that matter," said the former president.
Fox believes that marijuana legalization is moving very quickly, and notes the policy shift in the United States, where more than 20 states have now authorized the use of medical marijuana. He says a referendum in Jalisco, Mexico that aims to legalize medical marijuana could pave the way for broader legalization in places like Mexico City.
Should Californians decide to put marijuana legalization to a vote once again, the former Mexican president says he would encourage the Mexican community in the state to support the effort.