Español On Friday, Mexican President Enrique Peña Nieto announced the launch of the Gendarmerie, a new federal police division aimed at protecting key parts of the economy from corruption and organized crime. The division will include 5,000 specially-trained officers, a scaled-back version of the elite fighting unit of 40,000 that Peña Nieto promised during his campaign for president.

According to National Security Commissioner Monte Alejandro Rubido García, the new unit will be deployed to regions whose economies have suffered most as a result of cartel-related violence. These areas include the state of Michoacán, farming regions in the state of Tamaulipas, and the resort town Valle de Bravo, which has seen a surge of kidnappings.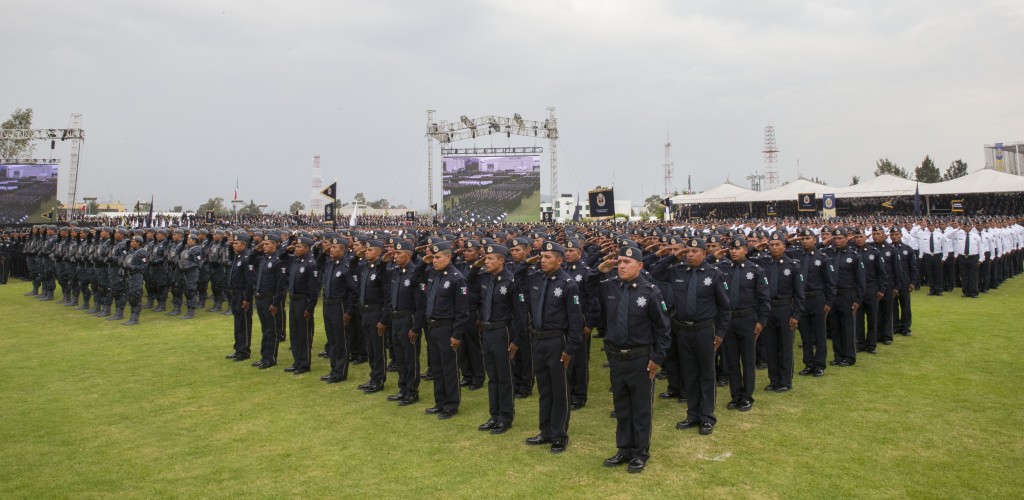 "If there is organized crime that could disrupt production, then the Gendarmerie will be there," said Rubido.
Critics, however, have questioned the intentions of the Peña Nieto administration and the role of the new Gendarmerie. David A. Shirk, a professor at the University of San Diego, told the New York Times that he suspects the new force has much more to do with easing the concerns of private investors. Private energy companies have shown interest in investing in Mexico's oil fields, but hold reservations regarding the cost of added security in operating in parts of the country.
Rubido, however, says private companies cannot request the Gendarmerie's services, and troops will be sent to areas where violence has most disrupted daily life, including daily economic processes.
A weak, poorly paid, and undereducated police force has traditionally made Mexico extremely susceptible to corruption and bribery. This new division is Peña Nieto's response to former president Felipe Calderón's failed crackdown on organized crime in Mexico, which often involved the army and navy, and led to increased violence.
In 2013, Mexico's census agency recorded 22,732 homicides, not including the many thousands of people missing and presumed dead. While this figure represents an 11 percent drop in murders since its peak in 2011, nine Mexican cities remain listed among the 50 most violent cities in the world.
Sources: Wall Street Journal, Reuters, New York Times.