EspañolAccording to a report released by the Chilean Central Bank on Monday, August 18, Chile's GDP grew by 1.9 percent in the second quarter of 2014 compared with the previous year, the country's lowest quarterly growth rate since 2009.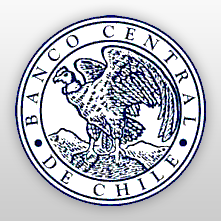 The central bank also adjusted their previous estimate for growth for the first quarter of the year from 2.6 to 2.4 percent.
"The weak performance of sectors linked to internal demand continued to be the leading factor behind low economic growth. In particular, manufacturing and commerce contracted in respect to last year," read the report from the central bank.
The Chilean economy has slowed down relative to 2013, as investment in the mining industry has taken a downturn.
"We are not comfortable with that figure," Economy Minister Luis Céspedes told CNN Chile. "We are working to pick up the pace with regard to economic growth by the end of the year, and have better growth in 2015."
Finance Minister Alberto Arenas explained during a press conference that the Chilean government is preparing next year's budget so that it goes into effect at the start of 2015 and not during the second quarter as before.
With regard to the 2015 budget, Arenas added that there will be "major emphasis on public investment, beginning in the first few months of the year, and not wait for the second quarter."
Fuentes: Reuters, Diario Financiero, CNN Chile.