While the US Congress continues its August break, Senator Rand Paul (R-KY) is visiting Guatemala on a medical mission to perform pro bono eye surgeries.
Paul, an ophthalmologist with a degree from Duke University, is embarked on a three-day trip to the Central American country, where he joins a medical team that expects to perform over 200 eye surgeries. The senator also plans to follow up with three former Guatemalan patients, who he operated on 16 years ago.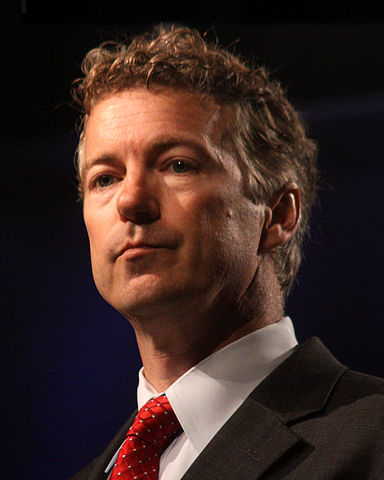 Paul, who is often mentioned as a potential front-runner in the 2016 US presidential election, said he "doesn't know" what kind of political impact his trip will have.
"It's just something I kind of miss in my life, and I want to be able to give back," said the junior senator from Kentucky. Despite the senator's stated apolitical motivations, Paul is being accompanied by correspondents from several news organizations who will document his three-day trip.
When it comes to his medical practice, the senator is no stranger to pro bono work. Paul is known to perform eye surgeries in Kentucky for patients who can't afford the surgery. "It's just something I've been involved with for a long time and want to continue to do," he said. "To keep my skills up and also to help people who don't have insurance."
According to veteran Republican consultant Kevin Madden, the trip will allow Paul to step out of the "partisan policy debates that take place in  Washington" and "let people see him through a different lens, that of a doctor helping people."
Paul expressed his wish to "keep [the trip] more humanitarian," but will, nevertheless, meet with Guatemalan public officials, including possibly President Otto Pérez Molina. "I don't know exactly what is going to come up, but it's not intended to be any kind of policy discussion," he affirmed.
The trip, organized by the Eye Moran Center at the University of Utah, is part of several privately funded charity missions carried out by the center. "It's a great opportunity for us to bring attention to the global burden of blindness, because I don't think people really realize how much of it is out there and how much of it is preventable and curable," said Michael Yei, outreach manager for the Moran Eye Center.
Paul's humanitarian visit to Guatemala comes after several US Congressmen and other officials have recently traveled to Central American countries to discuss a solution to the child migrant crisis.
Source: Lexington Herald Leader.