EspañolOn Wednesday evening, during the show Conclusiones on CNN en Español, José Miguel Vivanco, executive director of the Americas Division of Human Rights Watch (HWR), said human rights violations are a common occurrence in Venezuela. When authorities have been pressed on the issue, he says they simply find excuses to justify their inaction.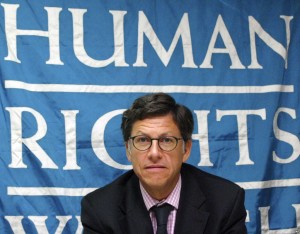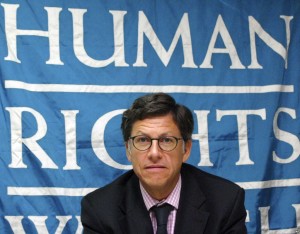 Venezuelan Attorney General Luisa Ortega Díaz called the HRW report released last May "irresponsible." Vivanco replied by saying the attorney general acts as "practically a spokesman" for the government and is leading the persecution of courageous individuals attempting to exercise their rights.
Vivanco explained that their report is made up of serious testiomny from victims, their families, and attorneys, concerning cases of torture while detained by authorities "with the complicity of judges and attorneys that Ortega commands."
Regarding the case of Leopoldo López, Vivianco called it "an example of arbitrary authoritarian rule that is typical of the Venezuelan government." The Human Rights Watch representative referred to the trial as a mockery and says the government has yet to present any evidence to support their charges against López.
Student Protesters on Trial
Member of the Latin American Parliament (Parlatino) Delsa Solórzano held a press conference on Wednesday to provide an update on the young activists arrested last February amid anti-government protests in Venezuela.
"There are 2,452 young people out on bail awaiting trial, 15 under house arrest, 23 students still in custody, and about 100 others detained, simply for exercising their constitutional right to demonstrate. And the attorney general of the Republic and the ombudsman are silent on the issue," said Solórzano.
"We have a justice system that is unfair, which unfortunately counts on judges that are solely dedicated to obeying their political orders from you, Mrs. Ortega Díaz," said Solórzano. Attorney General Díaz has previously stated that only three of those student protesters remain in jail.
Sources: CNN en Español, El Universal.