EspañolOn Tuesday, August 5, Colombia held its first Gran Acuerdo Nacional por la Educación (Great Education Agreement Forum), an initiative led by the social organization Everyone for Education. The event also received support from the United Nations Development Program, the Colombian Civil Association for the Advancement of Science, the Permanent Forum for Higher Education (Fecode), and at least a dozen other private and public institutions.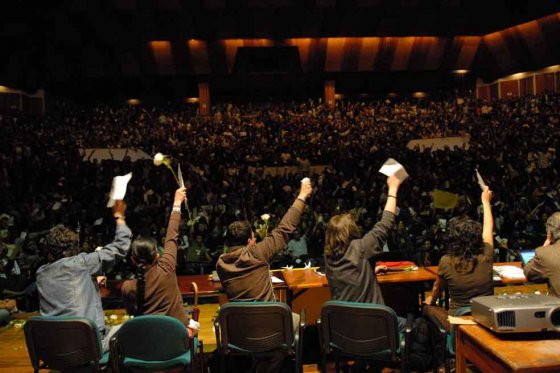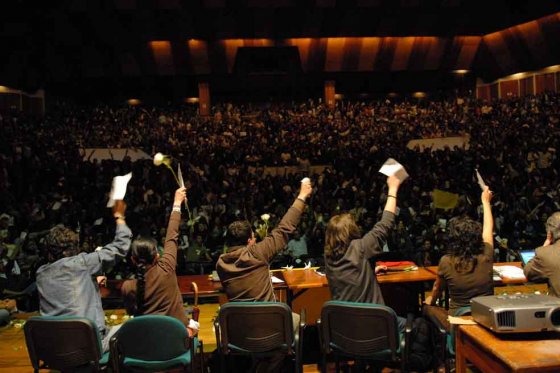 The forum, held in the León de Greiff auditorium at the National University, hopes to reach an agreement on seven points regarding how to maximize access to education and improve its quality.
Over the past few weeks, the coalition movement has held several forums in Colombia's 14 largest cities. These meetings have given civil society the tools to participate in the shaping of public policies regarding education. The information gathered at these events will help to create a national consensus about how best to evaluate and improve the education system in Colombia. Through these meetings, Everyone for Education hopes to make education a national priority.
This Great Education Agreement Forum seeks to establish common ground that, in the long term, will be a building block toward a Colombian society dedicated to creating a better, more accessible education system.
The Bogotá Aliance for Quality and Equal Education, Quality Mission for Equality, the Bogotá Chamber of Commerce,  and the United Nations special envoy for Global Education were also present at the forum.
Source: El Espectador.