The Inter-American Court of Human Rights (IACHR) has cast blame on the Chilean government for violating principles of law and the presumption of innocence, among others legal rights, of eight citizens who were tried and convicted under an anti-terrorism law.
The eight people involved in the case were all Mapuche citizens, including three traditional leaders and an indigenous peoples' rights activist.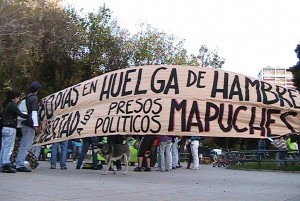 Each was sentenced to between 5 and 10 years in prison for arson and attempted arson — classified as terrorist acts — that took place in 2001 and 2002 in the Chilean regions of Biobío and Araucanía.
"Chile violated the rule of law and the right to presumption of innocence to the detriment of the eight victims in this case for having enforced Article 1 of Law No. 18,314 that contained a legal presumption of terrorism," the IACHR said in a statement.
The Court believes that Chile used "stereotypical reasoning and prejudice" to impose the sentence, therefore violating the right to equal protection under the law.
The IACHR also found several other violations of the Mapuche citizens' rights to due process, including the right of the defense to cross-examine witnesses and appeal the convictions.
The Court has asked the Chilean government to adopt "judicial and administrative measures to ensure the political and judicial guarantees of the eight victims."
These statements from the IACHR come amid controversy regarding Chile's anti-terrorism law, which is scheduled to be debated and reformed in the next few months. The law was enacted during the Augusto Pinochet regime (1973-1990) and has been questioned by the United Nations for its use in targeting the Mapuche people.