EspañolPeter Blanken, attorney general of Aruba, has told the Wall Street Journal that the case of Venezuelan General Hugo Carvajal saw Venezuela place military and economic pressure on the island nation.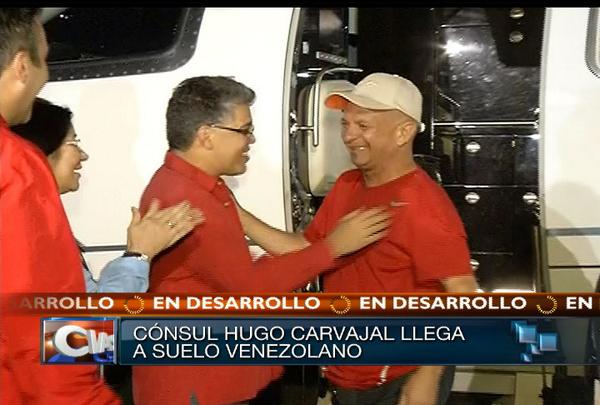 "The threat was there. We don't know what their intentions were, but I think a lot of people in Aruba were scared that something would happen," Peter Blanken said. He explained that Venezuelan ships surrounded the island while the Netherlands was deciding the fate of the Venezuelan general.
Blanken also stated that the Venezuelan government threatened to sever vital commercial air links to Aruba and neighboring Curaçao. Venezuela's state oil company also threatened to withdraw from a contract to manage Curaçao's refinery, which would have put at risk 8,000 jobs.
Blaken's declarations came after the US State Department expressed concerns over Aruban possession of the fugitive. The predicament had drawn threats from the Venezuelan military to confront their neighbor and liberate Carvajal.
"We are also disturbed by credible reports that have come to us indicating the Venezuelan Government threatened the governments of Aruba, the Netherlands, and others to obtain this result. This is not the way law-enforcement matters should be handled, and we will certainly continue our efforts to bring him to justice," said US State Department spokesman Jen Psaki yesterday at the daily press briefing
The release of Carvajal is a misapplication of diplomatic immunity, and makes a mockery of that important principle.

— Michael G. Kozak (@WHAAsstSecty) July 28, 2014
Meanwhile, Roberta Jacobson, assistant secretary of state for Western Hemisphere Affairs, said via Twitter that the liberation of Carvajal was a misapplication and a mockery of the immunity principle.
Hugo Carvajal returned to Venezuela on Sunday night, after being captured in Aruba under drug-trafficking accusations from the United States.
Sources: BBC Mundo, Wall Street Journal, US State Department.