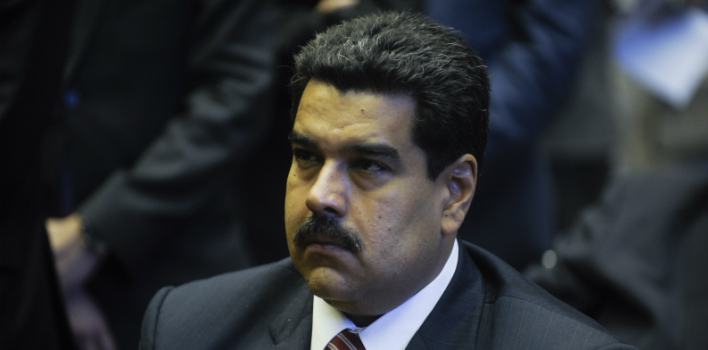 On Saturday, during the third annual convention of the United Socialist Party of Venezuela (PSUV), delegates voted Venezuelan President Nicolás Maduro head of the PSUV, while appointing the late Hugo Chávez "eternal leader" of the party. About 537 delegates voted on the opening resolutions at the convention.
The convention takes place one week after the party's new delegated were elected and will last until the end of July in the capital city of Caracas.
"We recognize our supreme commander Hugo Chávez as our eternal leader and founder of PSUV. This is a loving tribute from those who feel like his sons and daughters and done in recognition of the immeasurable legacy that he leaves for us and future generations to come," said one of the newly elected delegates, according to the state news agency AVN.
In his speech, Maduro asked for "maximum loyalty" from delegates and members of the party, after criticizing those who have caused divisions within the group. He also mentioned the importance of discipline in the "construction of socialism," which the president says requires "the hands and hearts, as well as the conscience, of all the of the socialist members."
Maduro also mentioned the importance of  a "constructive and free debate" among the party's members to achieve the established goals.
Hugo Chávez was president of the political party since its founding in 2007 until his death in 2013. The PSUV was started in 2008 and replaced the Fifth Republic Movement (MVR). Chávez ran successfully as a candidate for the MVR in the 1999 presidential elections. Through the PSUV, Chávez hoped to strenghten the so-called Bolivarian Revolution, based on his project of 21st century socialism.
Sources: El Comercio, AVN.