Español
Nearly 100 members of the Cuban dissident group Ladies in White were arrested in Havana, Cuba, on Sunday, as they prepared to commemorate the 20th anniversary of the sinking of the tugboat "13 de marzo."
The incident took place after the traditional march that followed a mass in the Santa Rita Church. Dozens of uniformed and plainclothes police officers mounted an operation to arrest members of the opposition group, who did not resist.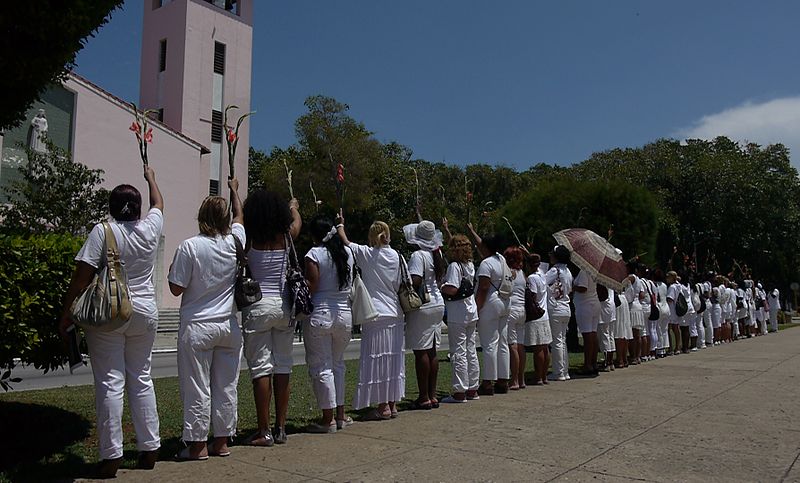 The arrest came amid a counter of loyalists who shouted "Long live Fidel, Raúl Lives!" and "Down with the worms," according to AFP.
The Ladies in White, a group started in 2003 by friends and relatives of political prisoners, intended to pay tribute to those who perished in the slaughter of 13 July 1994. On that day, more than 41 Cuban migrants were killed in the sinking of a tugboat, which took place in suspicious circumstances. Political opponents point at the Cuban government as responsible for the sinking, but those in power have always denied responsibility.
The women were released a few hours later. According to Berta Soler, a spokeswoman for the group, other arrests of human rights activists took place in different parts of the country.
The Ladies in White are the only group that since 2010 have had permission to demonstrate on the island. That, however, appears to have made little difference. This latest crackdown comes after 125 members were arrested last July 6 in different Cuban cities.
Source: La Vanguardia.