EspañolThe fright train known as "The Beast," used by thousands of Central American immigrants to travel across Mexico to the US border, derailed for the fourth time in six months on Wednesday. The accident left approximately 1,300 Central Americans, many of them children, stranded on the Isthmus of Tehuantepec in southern Mexico. The train was headed to Ixtepec City, on its way to the State of Mexico. A previous derailment on July 3 left one immigrant dead.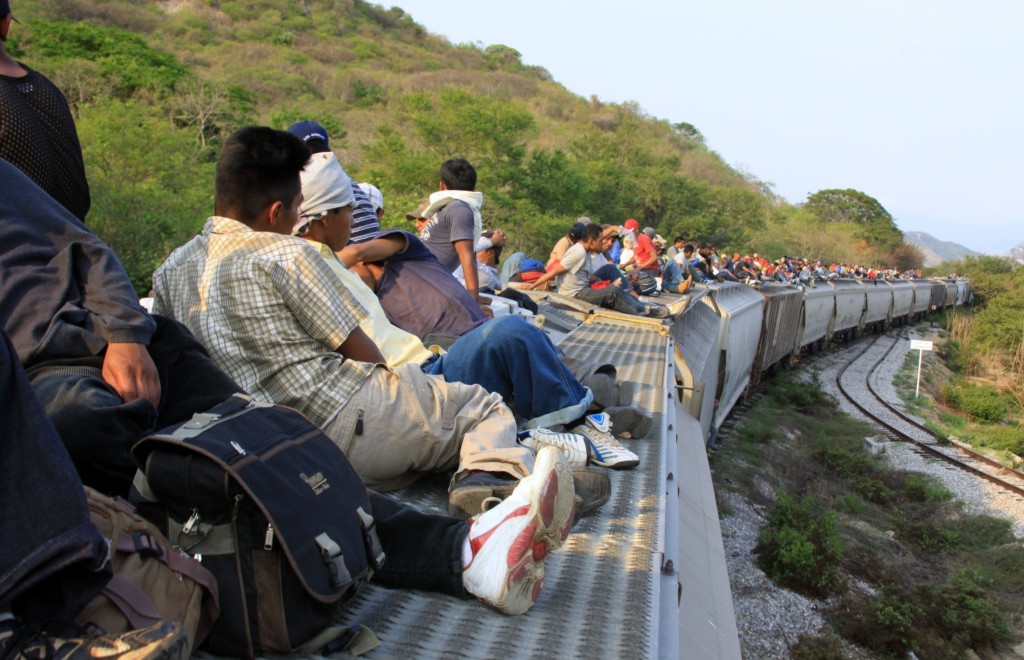 The stranded immigrants, mostly originating from Honduras, Belize, Guatemala, and El Salvador, were assisted by members of the Beta Group of the National Institute of Migration (INM) and the humanitarian group Hermanos del Camino (Brothers of the Road), led by the priest Alejandro Solalinde. A pregnant woman had to be taken to the local hospital, but many continued their journey on foot, after being provided with food and water.
Luis Velasco, spokesman for the State Institute of Civil Protection, explained the train derailed because the land in the area has softened "due to excess moisture caused by heavy rains." He added that lack of proper maintenance and excess weight on the wagons have caused derailments in the past. On May 28, The Beast ran over a 4 year old Honduran child, and in August 2013, another incident left 12 people dead.
"We were scared, because we thought bad people were going to get inside and do something or rob us. We were worried especially about what could have happened to the children. There are women with children, and we do not want anything to happen to them. We want to be safe," said José Aroldo Mendoza, who was traveling on top of the train.
Besides of the inherent danger in riding on the roof of a freight train, those brave enough to travel through Mexico on The Beast also run the risk of being kidnapped by regional gangs like Los Zetas and Las Maras.
Source: Milenio.