EspañolOn Wednesday, Peruvian prosecutors accused Minister of Interior Daniel Urresti of being the mastermind behind the murder of journalist Hugo Bustíos on November 24, 1988. At the time, Urresti served as an army officer, fighting the Shining Path Marxist guerrilla group in the Andes region.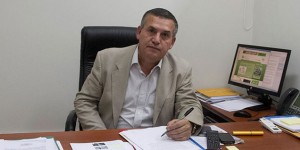 "I was summoned to the Prosecutor's Office, so I went… the judge questioned me and then I left. There's no proof. I am completely innocent; my hands are clean of blood. I have never done anything of that sort, and I have the right to be presumed innocent," Urresti told reporters Wednesday night at a police station in downtown Lima.
Public prosecutors have formally charged the minister with involvement in the murder of journalist Hugo Bustíos and the attempted murder of one of his colleagues. Urresti has been under investigations since June 2013 for alleged crimes against humanity.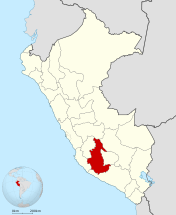 Bustíos' murder became a symbol of Peruvian journalists' struggle to provide a balanced account of the mostly indigenous Quechua population caught between the bloody attacks of the Shining Path guerrillas and the military.
In another case in 2008, Castropampa military base chief Victor La Vera and officer Amador Vidal were sentenced to 15 years in prison for the murder of Bustíos. Vidal then accused Urresti of taking part in the murder, a claim that the current minister assured was unfounded.
The investigation continued after these first convictions, and in 2013, Ayacucho Judge Bladimiro Chuquimbalqui heard depositions from two other soldiers, which he used to initiate the murder probe against Urresti.
Sources: El Nuevo Herald, Los Ángeles Press.