EspañolOn Tuesday, businessman Juan Carlos Varela became Panama's new president, amid an economy showing feeble signs of recovery. Besides promising price controls on foods and less national debt, Varela has affirmed his commitment to completion of the widened Panama Canal project.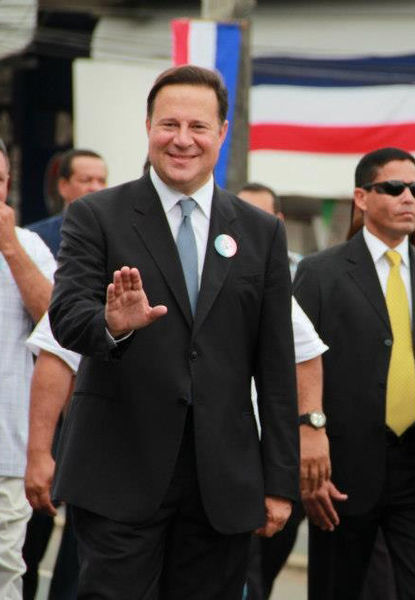 Varela achieved a surprise victory in May's presidential elections. Previously, he served as vice president under reform and business-conscious Ricardo Martinelli, but he broke relations with and accused his former boss of being corrupt.
"The corruption will not be tolerated in our government. Based on this commitment, from this moment on, the most important thing we need to do is to change business and clientelist policies for service and state vision policies," said Varela during his inaugural speech.
"I respect the free market, but I am allergic to speculation with regards to food prices," expressed Varela. The cost of food is one of the major complaints of Panamanians, and his plan is to limit the profit margins of intermediaries. In doing do, the idea is to maintain the prices set by the producers, given a depressed agricultural sector.
Venezuela Restores Ties with Panama
The vice president of Venezuela, Jorge Arreaza, announced on Tuesday the full restoration of diplomatic relations between Venezuela and Panama. The two officials were together for the inauguration ceremony of the new Panamanian president.
"Starting today, diplomatic relations between Venezuela and Panama are fully restored," said Arreaza to the journalists that asked him about this matter.
Arreaza pointed out that he participated in the power hand-over activities, where he accompanied President Varela "in this new stage of democracy, which is going to be clearer and more beautiful than the recently" concluded one, referring to Martinelli's administration. Once he won the presidential elections on May 4, Varela signaled his intention to fully restore ties with Venezuela, and he even sent an emissary to Caracas for communicate this.
Sources: Reuters, Ultimas Noticias.