EspañolThe final report on the establishment of Zones for Economic Development and Employment (ZEDEs) in southern Honduras will be ready in early 2015, according to a statement on Monday by René Osorio Canales, Sovereignty, Defense, and Security presidential advisor. She added that a South Korean mission will visit the country in July.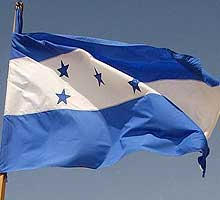 "The more advanced project is in the southern area. We are working on a feasibility plan, which is going to be ready in September, and the master plan will presented in January or February [2015]. We're expecting a group of technicians from South Korea, who have already visited the country on four occasions," Canales explained.
According to the official, the focus for the ZEDEs "will depend on what is offered," given that Honduras has the opportunity to become either a financial or agribusiness hub.
Canales indicated that Honduran President Juan Orlando Hernández plans to unite the poverty-stricken southern region of the Central American country with the Atlantic Ocean to boost the Amapala port. The final document to be released, known as the "master plan," covers several studies of the region's land, environment, water, road conditions, mountains, among other considerations.
Canales added that the report considers the municipalities of Alianza, Nacaome, and Amapala as potential development zones.
In February, presidential advisor Ebal Díaz announced the feasibility studies and told reporters at the time that "it was not just about creating a free trade zone, but rather a global competitive space." He didn't specify where the first of the ZEDEs would be built, but that it would be decided after the South Koreans conducted further studies.
Sources: La Tribuna, El Diario de Hoy, La Prensa.