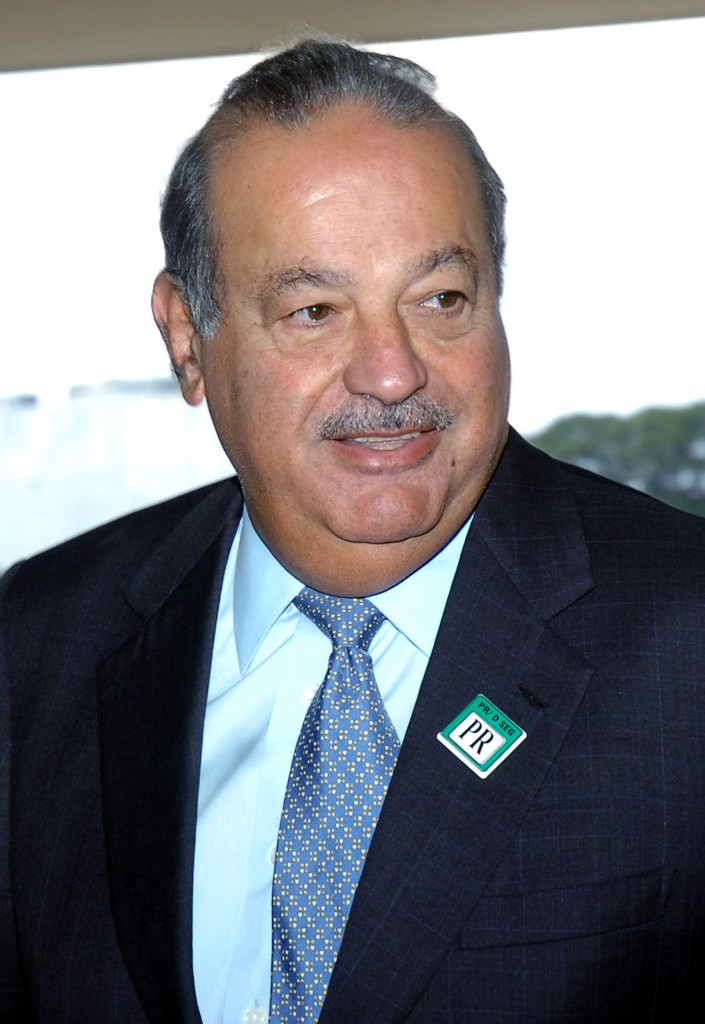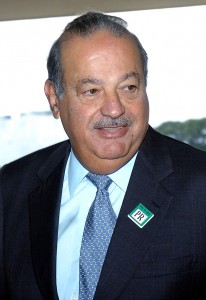 Mexican billionaire Carlos Slim will buy out AT&T's stake in America Movil SAB for US$5.57 billion, according to a statement provided by his holding company, Inmobiliaria Carso, on Friday. The deal is expected to prop up his Latin-American cell phone company's stock price, as his longtime US partner exists the business.
Inmobiliaria Carso told America Movil's board it will acquire AT&T's 8.3 percent stake, which includes 24 percent of the company's voting shares, according to a filing yesterday. AT&T will receive $4.57 billion at the close of the sale and another $1 billion within 60 days, the Dallas-based company said in a separate filing.
AT&T is selling its holdings of Slim's company after a 24-year relationship to avoid a future conflict of interest now that the US tech giant is buying DirecTV, which competes with America Movil for pay-TV customers across Latin America. AT&T expects to report a gain of 8 to 10 cents a share from the sale of its holdings in America Movil.
"America Movil recognizes the great value that the AT&T partnership produced for both parties in these more than 20 years," a Inmobiliaria spokesman said. Slim, 74, and his six children already control about half of America Movil through personal holdings, a family trust, and Inmobiliaria Carso. As of yesterday's close, America Movil made up about half of Slim's $68.8 billion fortune, according to the Bloomberg Billionaires Index, making him the world's second-richest person, trailing Bill Gates.
America Movil, based in Mexico City, operates in 18 countries in the Western hemisphere and holds stakes in European phone operators in the Netherlands and Austria. With the backing of AT&T, Slim got into Mexico's telecommunications business by acquiring control of former state monopoly Teléfonos de Mexico in a 1990 privatization sale. America Movil was spun off a decade later and eventually acquired its former parent.
If it gets regulatory approval to acquire DirecTV, AT&T will be getting a 41 percent stake in Sky Mexico, the nation's largest satellite-TV company. Grupo Televisa SAB, Slim's biggest rival, owns the rest of Sky Mexico. DirecTV and America Movil also compete in Brazil and Colombia.
"Carlos and I have spoken and he is a very dear friend, but now he's going to be a competitor," AT&T CEO Randall Stephenson said last month. "And we recognize that and off we go."
Source: Bloomberg.