EspañolPeru's National Congress approved the Higher Education Act on Thursday, to create a National Superintendence (SUNEU). Legislator Daniel Mora of the Perú Posible party introduced the legislation to replace institutions such as the National University Presidents Assembly (ANR) and the National Council for the Authorization of Universities (CONAFU).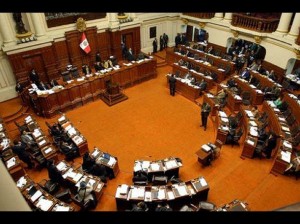 "This law seeks to substantially improve educational quality; for example, the law states that universities must have professors who hold at least a master's degree," said congressman Mora during a press conference.
"Universities need to meet basic requirements, otherwise they will not be given a license," pointed out Mora, also member of the Education Commission. Not only new, but existing universities will be assessed as well. "SUNEU will evaluate which university deserves to be called as such. It will give higher education institutions deadlines to improve quality, and if it they don't meet them, they will be shut down."
One of legislation's strongest critics is the National Confederation of Private Institutions (CONFIEP). The president of this leading business association, Alfonso García Miró, has expressed his concern about this bill. Stakeholders' concerns and suggestions, he says, were not taken into account, which sends a terrible sign to all education entrepreneurs.
García noted that many businessmen consider this an interventionist initiative, since it restricts private capital investment and "transfers the administration of academic institutions by submitting it to the control of a state superintendence." He lamented that instead of improving higher education, the effects of the legislation would have the opposite outcome.
Source: El Comercio.