EspañolThe Mexican army captured Luis Fernando Sánchez Arellano (AKA "El Ingeniero" or "The Engineer"), leader of the Arellano Félix drug cartel, on Monday afternoon at his Tijuana residence. Government officials reported that Sánchez Arellano has been taken to the Federal District of México and that more details would be provided on Tuesday.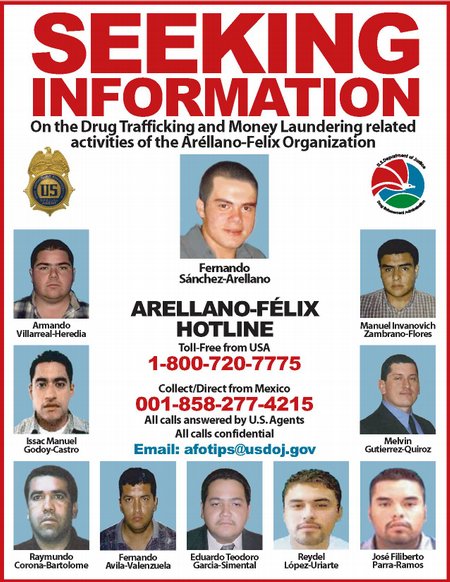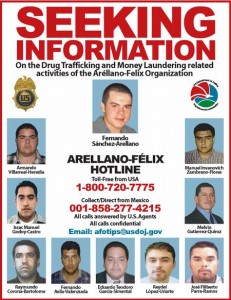 Sánchez Arellano was sought by the attorney general on charges related to organized crime, offenses against public health, and violating the Firearms Act. Mexicans attorneys offered a US$2.3 million reward for his capture, while the US federal government offered US$5 million on drug trafficking charges.
Sánchez Arellano assumed the command of the Tijuana Cartel after the arrest of previous family leaders. Benjamín Arellano Félix was arrested on 2002 and extradited to the United States in 2012. Javier Arellano Félix and duardo Arellano Félix were arrested in 2006 and 2008, respectively, and extradited to the United States in 2012. According to the Drug Enforcement Administration (DEA), Ramón Arellano Félix died during a shootout with the police back in 2002. After the capture or death of other leaders, the cartel's influence rolled back into Sinaloa, southern California, and Sonora.
Sánchez Arellano is the son of Enedina Arellano Félix, the older sister of Benjamín, Francisco Javier, and Eduardo Arellano Félix, who created the criminal organization back in the 1980s. Sánchez represented the second generation of the Arellano Félix clan, climbing his way to the top of the cartel after replacing Teodoro Garcia Simental (AKA "El Teo") in 2007.
The Arellano Félix cartel was the first Mexican criminal group to establish operations with the support of juvenile gangs in the United States, known as the "narco juniors," with headquarters in San Diego, California.
Sources: Reuters, La Jornada, BBC News, KPBS.