EspañolAround 3:00 a.m. VET this Thursday, National Guard (GNB) and National Bolivarian Police (PNB) officers in Venezuela evicted students from month-long campsites set up in three strategic spots of Caracas, the nation's capital. One of the student camps stood in front of the United Nations Program for Development (PNUD) headquarters.
The minister of interior, justice, and peace reported that the GNB and PNB arrested 243 youths, in response to earlier news by El Universal of 700 arrests. The students were then taken to Fort Tiuna, a military base in Caracas and a branch of the PNB, the minister said.
Así quedaron los campamentos de Chacao, Las Mercedes y el PNUD tras allanamiento de PNG y GNB esta madrugada #8M pic.twitter.com/INVsMG1uym

— 100% UCVISTAS (@UCVISTAS) May 8, 2014
Witnesses reported on Twitter that the police squads savagely tore down tents.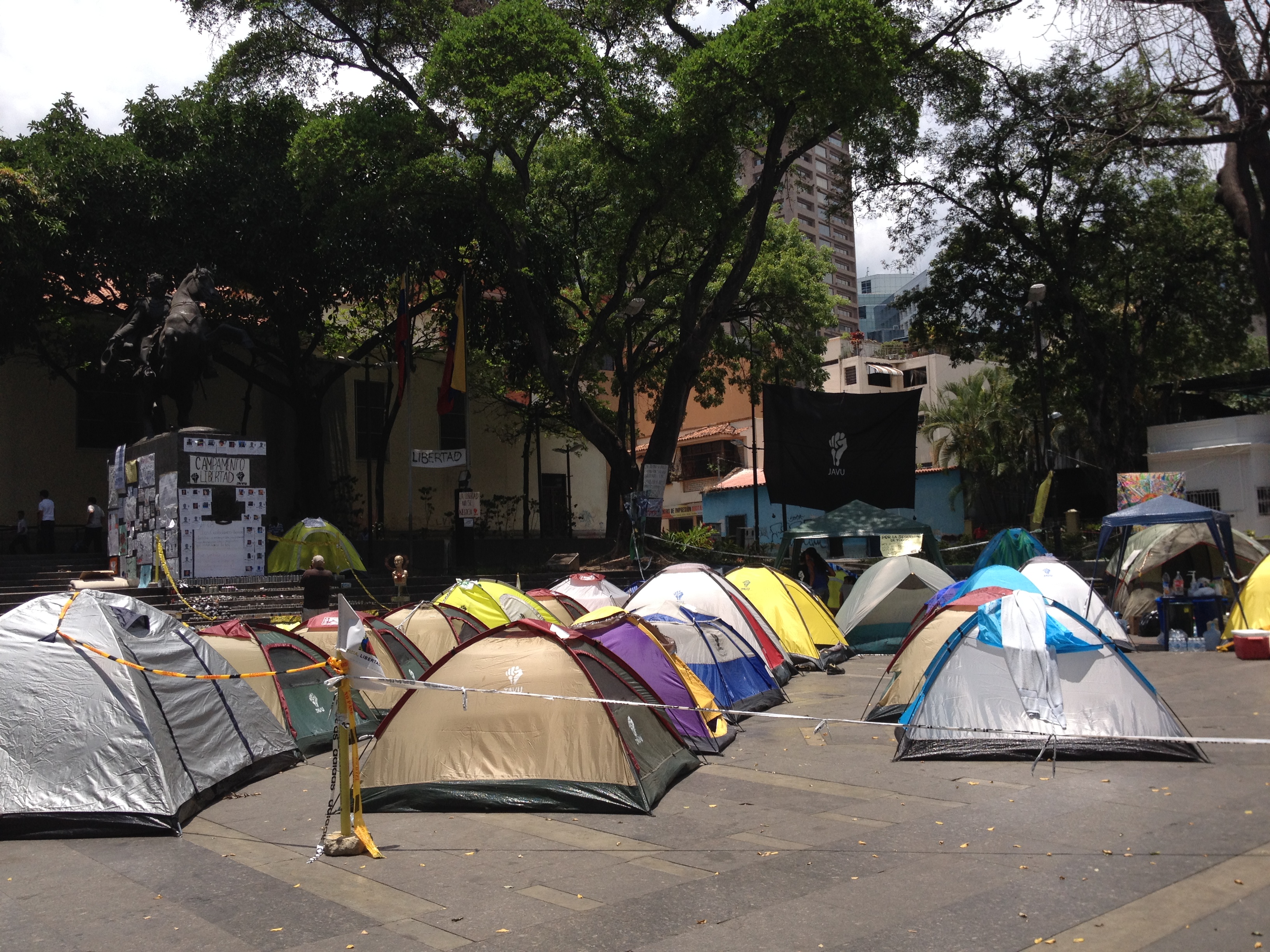 Ramón Muchacho, mayor of Chacao, where two of the camps were located, said some 700 GNB officers evicted the students in front of the PNUD.
Within hours, however, more college-aged young men had reclaimed the destroyed Bolívar square in Chacao.
NGO World Without Silencing has also denounced the Wednesday evening the arrest of its president, Rodrigo Diamanti — just hours prior to the student arrests — who was reportedly taken by the government's intelligence police.
The Bolivarian National Intelligence Service (SEBIN) had already raided the NGO's headquarters last week, and at that time Diamanti said he believed their targeting by the government was due to the organization's investigation into torture allegations.
The NGO has been spearheading the global campaign "SOS Venezuela" since February, when the protests began, and mobilized hundreds of people in over 190 cities around the world in support of democracy and human rights in Venezuela.
Source: El Universal.