EspañolOn Monday, dozens of immigration activists gathered at the Etowah County Detention Center in Gadsden, Alabama, to protest the impending deportation of migrants currently being held at the center.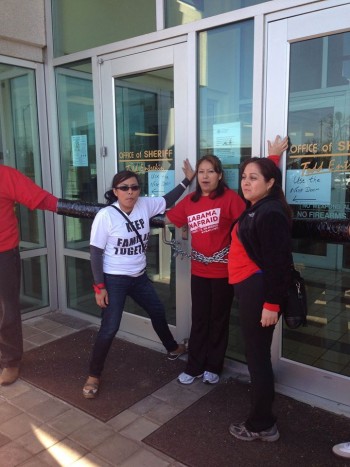 Seven activists attempted to block the entrance to the building by chaining themselves to the doors and refused to leave when confronted by the local sheriff's department, prompting their arrest.
One of the activists arrested, David Comparan, was quoted as saying, "I personally know the feeling of being separated from family by deportation, because my father was deported."
A spokesmen for US Immigration and Customs Enforcement stated that many of the illegal immigrants housed at the Etowah facility are brought from out of state and are not arrested under Alabama's controversial immigration law.
Source: Reuters.