In a crime that has placed Venezuela's security crisis on the world stage, Miss Venezuela 2004 and telenovela star Mónica Spear and her ex-husband are dead.
The couple, on vacation today and driving along with their daughter, had automobile difficulties when they pulled over to the side of the road near Puerto Cabello and Valencia in central Venezuela. As a tow truck arrived, so too did a group of armed robbers, and they riddled the car with bullets. Only the five-year-old daughter survived, with a bullet wound to her leg.
President Nicolás Maduro has released a statement to say that the couple's need to pull over may have been as a result of a deliberate sabotage. Then, given apparent resistance from the couple, the would-be robbers opened fire.
Although the Venezuelan government has not released official murder statistics since 2003, a coalition of independent observers estimates a rate of 79 per 100,000 — 24,763 in total — in 2013. That is on par with Honduras and the world's worst murder rate of 83 per 100,000.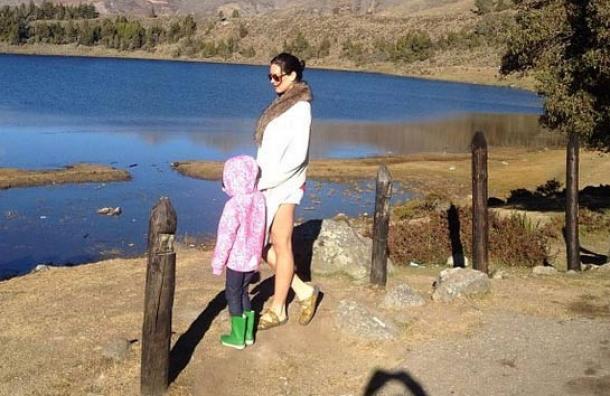 Source: Chicago Tribune, Miami Herald.