The nonpartisan Tax Foundation has released its annual "Business Tax Climate Index," and those at the top — with the exception of Florida — are the less urbanized states. Florida achieves this by not having a personal income tax, along with six other states.
The top ten, in terms of a broad selection of taxes, are: 1. Wyoming 2. South Dakota 3. Nevada 4. Alaska 5. Florida 6. Washington 7. Montana 8. New Hampshire 9. Utah 10. Indiana.
On the other end of the spectrum, New York, New Jersey, and California have the most burdensome systems of taxation. This finding is consistent with other measures of economic freedom, such as that put out by the Mercatus Center at George Mason University.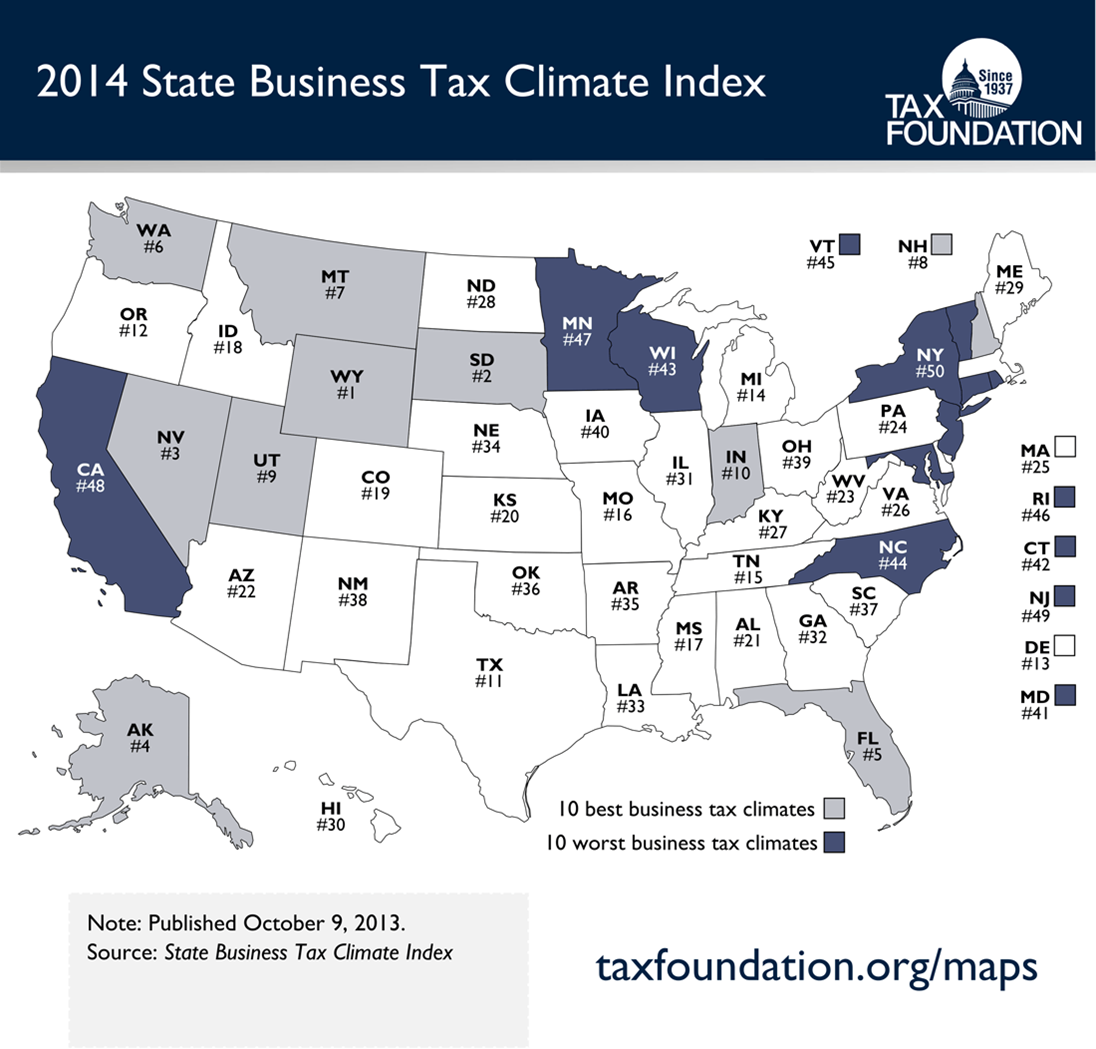 Sources: Tax Foundation, Washington Post, Watchdog: Minnesota Bureau.