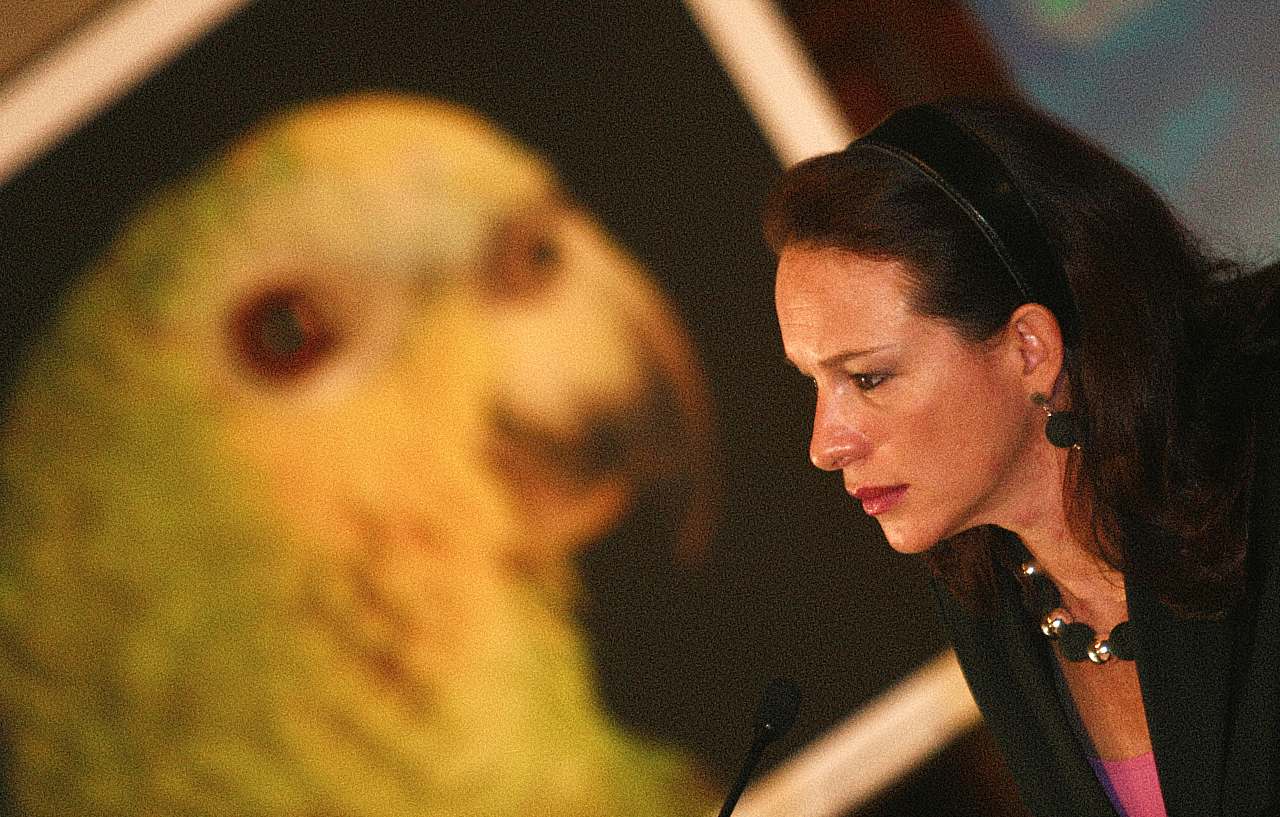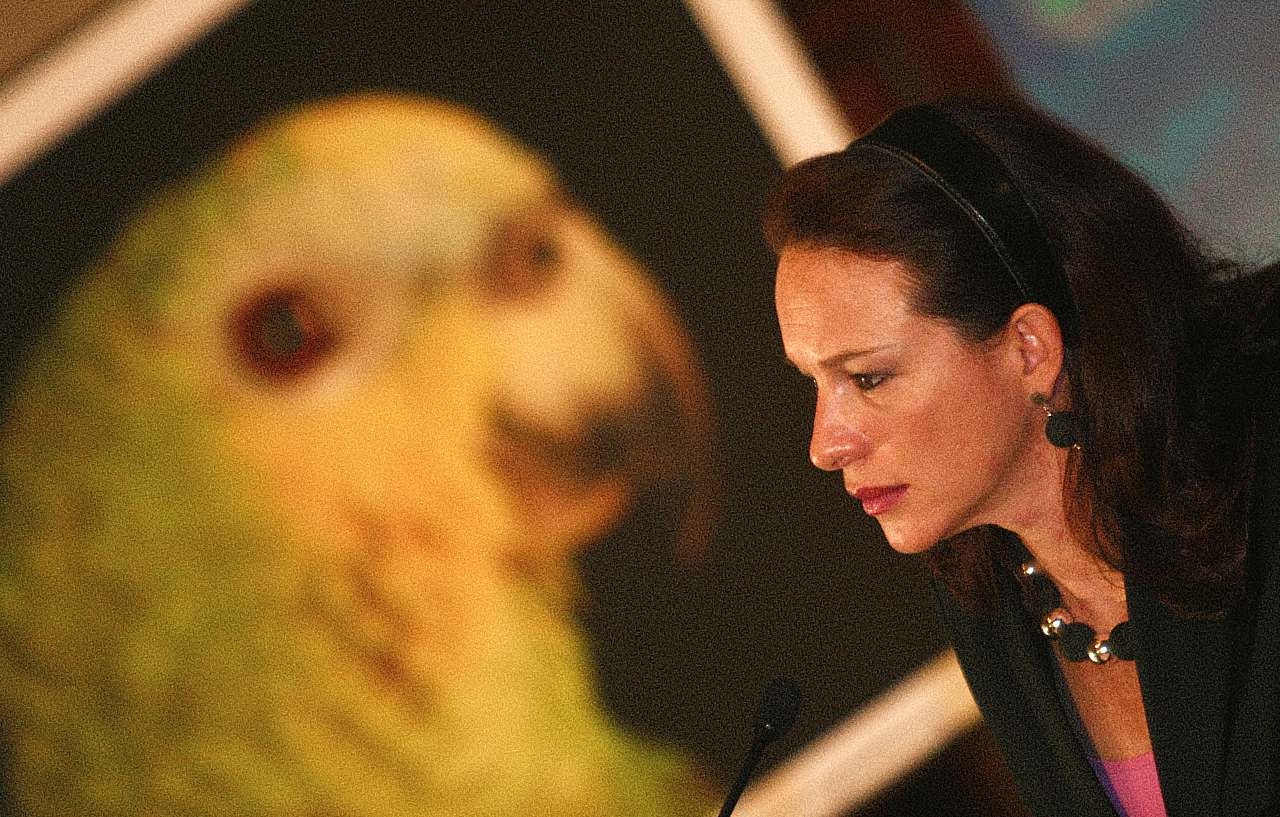 Antigua and Barbuda, an ALBA member country, proposed Ecuadorian politician, Maria Fernanda Espinosa as a candidate for Secretary-General of the Organization of American States, a position that is renewed every five years. This is to contest the re-election of Luis Almagro in March 2020.
The first striking point is that Espinosa is the candidate of Antigua and Barbuda and not Ecuador as her country issued a statement clarifying that it supports Almagro. Consequently, she is the candidate of the Bolivarian Alliance for the Peoples of Our America (ALBA), an international organization founded in 2004 in Havana by the then powerful men, Fidel Castro, and Hugo Chavez.
Since its foundation, ALBA has been an enclave for the supporters of Fidel Castro's political ideology amid a mostly democratic region. ALBA members, empowered by the almost infinite Venezuelan oil resources, have successfully hindered any initiative in inter-American institutions in favor of freedom in Cuba and Venezuela. In April 2010, during ALBA's IX Ordinary summit held in Caracas, all the members of the organization signed the so-called "Bicentenary Manifesto of Caracas." In it, "they ratified their commitment to establishing 21st Century Socialism as the only way to achieve sovereignty and independence of the people."
Socialism is a hollow word, a smokescreen of rhetoric to mask the illicit activities and corruption of a transnational criminal organization that specializes in drug trafficking, illegal mining, and money laundering, among other activities. We often read that its leaders, the "socialists," have bank accounts worth billions.
The latest moves by Antigua and Barbuda regarding Venezuela confirm where the OAS would go if Espinosa reached the General Secretariat. In June 2018, the democratic and civilized world finally recognized the end of the democratic system in Venezuela and, consequently, the imposition of totalitarianism in the country. Meanwhile, Gaston Browne, the Prime Minister of Antigua and Barbuda, expressed his solidarity with the regime of Nicolas Maduro. The Caribbean nation showed its support for the regime as recently as 4th November this year when Maduro and Browne met in Caracas to "strengthen the bonds of brotherhood" between Venezuela and Antigua and Barbuda.
Espinosa, the Ecuadorian poet and diplomat, was the President of the United Nations General Assembly between September 2018 and September of this year. It is worth recalling some "milestones" in her career. She took off under the government of Rafael Correa, who first appointed her as chancellor and then rotated her between different positions. When Lenin Moreno took office, Espinosa was once again called upon to serve as Minister of Foreign Affairs. That stint lasted a little more than a year.
Several controversies surround her. There are objections about her role in the Julian Assange case because of how she granted citizenship and accreditation to the Australian activist as an Ecuadorian diplomat to help him evade justice.
Her stances regarding the dictatorship of Nicolas Maduro are also questionable. In January, she said that her country would not intervene in matters concerning Venezuela. "The Constitution (of Ecuador) clearly addresses non-interference in the internal affairs of other states. We have been a country that follows, supports, and accompanies the process of dialogue that began in the Dominican Republic," she told the media on 26th January 2018. She also referred to the Venezuelan opposition as "violent." And, in a famous speech she gave in Nicaragua on the 38th anniversary of the Sandinista Revolution, she spoke of Che Guevara, Fidel Castro, and Hugo Chavez as "exemplary" leaders who lead Latin America "to a safe haven."
Recently, Espinosa was condemned for "wasting state funds," and publications such as El Enfoque pointed out that the former chancellor had become "a shameless expense." It costs Ecuador half a million dollars to have Maria Fernanda Espinosa in the UN, reported Metro magazine after the Observatory of Public Expenditure published several documents detailing the expenses of the then President of the General Assembly of the United Nations.
Maria Fernanda Espinosa does not have an impeccable career. Blurred by the more prominent scandals, there are also her links and responsibility in cases that have not yet been clarified — more serious ones.
Jorge Gabela, then commander of the Ecuadorian Air Force and lieutenant general, was assassinated after he reported an irregular purchase of helicopters by Rafael Correa's government. The case was investigated, and a Multiparty Commission of the National Assembly concluded that Gabela's assassination was due to his accusations against the Ecuadorian state.
As Minister of Defence between 2012 and 2014, Maria Fernanda Espinosa led Gabela's investigation. In 2015, shortly after leaving office, Argentine criminalist Roberto Meza, who was hired by Correa's government in 2013 to conduct an expert investigation into the Lieutenant General's death, "reported that he was asked to delete chapters from his report." He accused Espinosa of being responsible for efforts to modify his report so that Correa's government would not be implicated.
"To our surprise, last year, we were asked to delete substantial chapters from this report. We did not accede. We told them to do what they wanted, but we weren't going to sign that," Meza said in a radio interview in February 2015. Although the Argentine criminalist delivered the full document to Correa's government in September 2013, the presidency's Inter-Institutional Commission never disclosed it. Espinosa claimed the accusation was a lie.
An influential Ecuadorian journalist told the PanAm Post on the condition of anonymity that "Espinosa is an instrument of Castroism, Correism, and Bolivarianism. He referred to her ties with ALBA as well as the tactics she has in common with Chavism.
According to the journalist, due to the power Espinosa held during Rafael Correa's administration, the former chancellor would be responsible for the network of support for terrorism that Correa's administration managed to weave, as reported by the principal member of the International Assessment and Strategy Center and recognized U.S. national security consultant, Douglas Farah, before the National Security Committee of the U.S. House of Representatives.
Farrah told the lower house of the U.S. Congress that the ALBA member states are setting up a "transnational organized crime" operation along with "regional actors such as Iran as well as terrorist groups."
"States that have traditionally had little interest or influence in Latin America have become important actors in the last decade, especially at the behest of the self-proclaimed Bolivarian States, which seek to establish this block of '21st Century Socialism,' led by Venezuela's Hugo Chavez. It includes Rafael Correa from Ecuador, Evo Morales from Bolivia, and Daniel Ortega from Nicaragua," said the national security consultant.
He also said, "Several hundred Iranian citizens have received Ecuadorian identity cards, which allows them to travel to many places in Latin America. Ecuador, Venezuela, Bolivia, and Nicaragua have granted passports to Iranian citizens, thereby enabling these people to travel in almost untraceable ways." 
A November 2015 report by the prestigious Friends of Israel Initiative states that "during the period 2005-2014, Iran's main form of expansion in the region came from investments and joint initiatives with some Latin American countries, especially ALBA members."
"The good relationship with Ecuador began to develop after Rafael Correa took office, and, in 2008, 25 bilateral agreements were signed to facilitate trade and finance civil projects that Ecuador needed," the report continues.
The Friends of Israel Initiative document states that "Ecuador abstained from voting on a resolution in March 2013 at the UN Human Rights Council condemning Iran for its poor record of respect for human rights." Ecuador's different positions on this issue when Maria Fernanda Espinosa led her country's mission to the UN in Geneva stand out: she did not condemn terrorism but instead criticized Israel and the United States.
Finally, there is Espinosa's husband, the Nicaraguan Eduardo Mangas. From being a high official of Daniel Ortega's authoritarian regime in Nicaragua, Mangas went on to assume the general secretariat of Lenin Moreno's presidency. He resigned on 11th December 2017 after an audiotape was leaked, where he was talking about corruption during Rafael Correa's government. Although Mangas has had to appear in the Attorney General's Office because of the implications of the leaked audio, he avoided attending the hearings on several occasions.
All these scandals and the noise around Maria Fernanda Espinosa resulted in a political trial against her from the Control Commission of the National Assembly of Ecuador. There are many accusations.
"Espinosa did not fulfill her functions as Minister of Foreign Affairs and Human Mobility in the management of the crisis of the northern border with Colombia. Furthermore, she was responsible for the kidnapping and subsequent death of three journalists from El Comercio. The irregularities in the asylum process and the subsequent nationalization of Julian Assange. And the situation of Ecuadorians residing in Venezuela," said more than fifty assembly members who supported the trial against the former foreign minister. They also refer to the misuse and mishandling of public funds.
The trial was held in June of this year and even had the support of assembly members of Rafael Correa's own party, PAIS Alliance. Eventually, Espinosa was not condemned, and, as we read in the GK media, she was able to "escape her political death" thanks to the fact that those who promoted the trial lacked five votes, which were necessary to condemn her. Of the 125 assembly members present, 87 voted in favor, 36 abstained from voting, and only two voted against denouncing her. She was saved.
And it goes on. Stubborn to move forward, someone who has evidently become a piece of obscure interests now tried to go to the Secretary-General of the Organization of American States. She is backed by ALBA, that group that Farrah accused of becoming a criminal organization. It is undoubtedly an ally of Castroism and Chavism, and therefore related to a more significant and much more dangerous cause: transnational crime. The abolition of the democratic system in the region. It is clear: the ideology of corruption is now infiltrating the OAS.