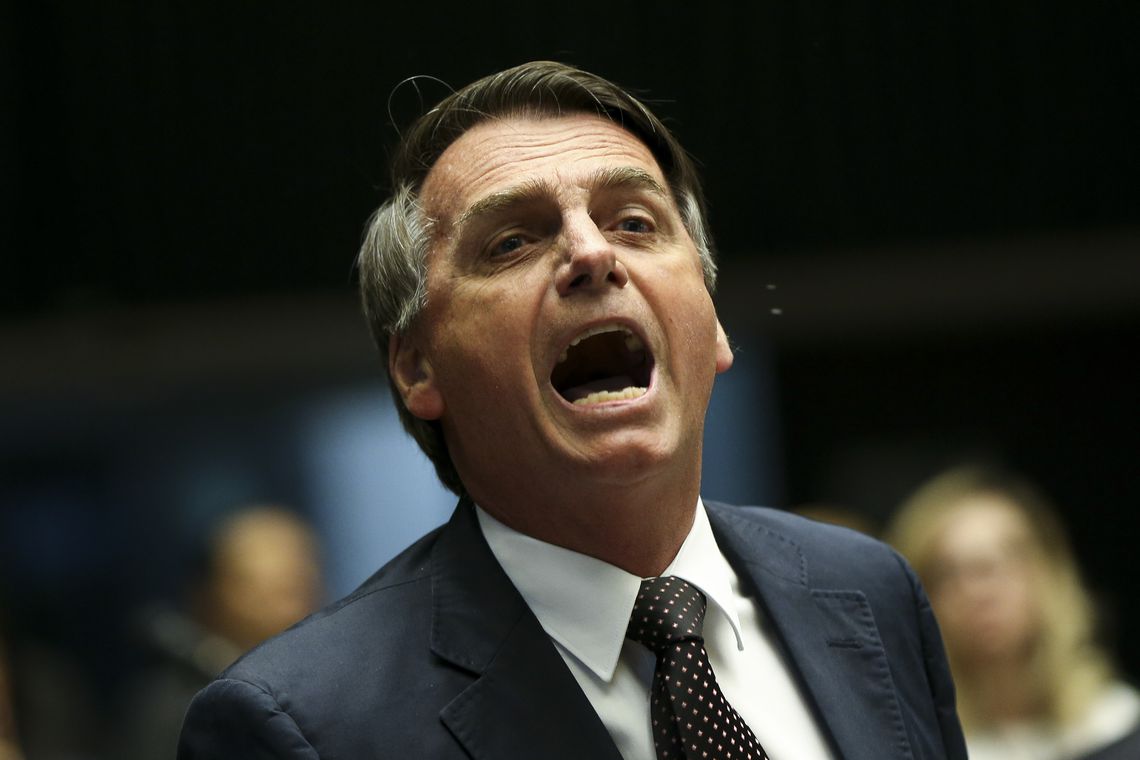 The Brazilian people, faced with the option of backing the unviable model of Luiz Inácio Lula da Silva and his Workers Party, or investing their trust in a former right-wing military man, opted for the second option.
With 55.3% of the votes (57 million votes in total, with 99% counted), Jair Bolsonaro triumphed over the left-wing candidate, Lula lackey Fernando Haddad.
It is not surprising to report that Bolsonaro's supporters heralded it as a resounding victory. There are celebrations throughout Brazil because a substantial majority decided to support the candidate of the Social Liberal Party.
Bolsonaro voted early in Rio de Janeiro and did cheered on by the applause of the people, who see in him the representation of an avenger. The one that arrives to right the legacy of the left that devastated and corrupted Brazil.
Now, in Rio de Janeiro, Curitiba, Sao Paulo, throughout the country, there are expressions of joy. Fireworks in Ponta Grossa, Paraná, and hundreds of thousands concentrated in front of the military base, in Barra de Tijuca, Rio de Janeiro, celebrating. Bolsonaro greets a society, already happy in and of itself, as an ambassador of samba and rumba, with open arms.
Presidents Macri, Piñera, Duque and even the secretary general of the Organization of American States, Luis Almagro, reacted to the overwhelming triumph. On his Twitter account, Almagro wrote: "We salute the Brazilian people for today's election day. We congratulate President-elect Jair Bolsonaro and applaud his message of truth and peace. He has the commitment of the OAS General Secretariat to work together for democracy, human rights, security, and development in the region."
Although the Brazilian sky was filled with fireworks, there is also concern regarding a Bolsonaro presidency. To generate panic, the press reminds people of his controversial statements. His homophobia, his misogyny, his support for torture; he is accused of authoritarianism, intrinsic to the military manners of his formation. However, who today is throwing the tantrums is the left, especially thes one aligned with Castroism. That also includes the great apostle of the left in Brazil, Luiz Inácio Lula da Silva.
The Sao Paulo Forum collapsed. It is a giant setback for the Castro's expansionist project and for the corruption of Odebrecht, the offshoot of that project. The group, said the Venezuelan professor, columnist and consultant Carlos Blanco, "is crumbling."
It is also terrible news for Nicolás Maduro, who, as neighbors, now will have Bolsonaro to the south, Trump to the north and Ivan Duque to the west.
With Bolsonaro, Brazilians have the responsibility to remain vigilant and rational. To demand freedom and respect for the individual. But today they firmly rejected the Sao Paulo Forum and the project of the noxious Lula.
Only time will tell if they chose well – how Bolsonaro will pan out as a president. But at least they did not choose badly.