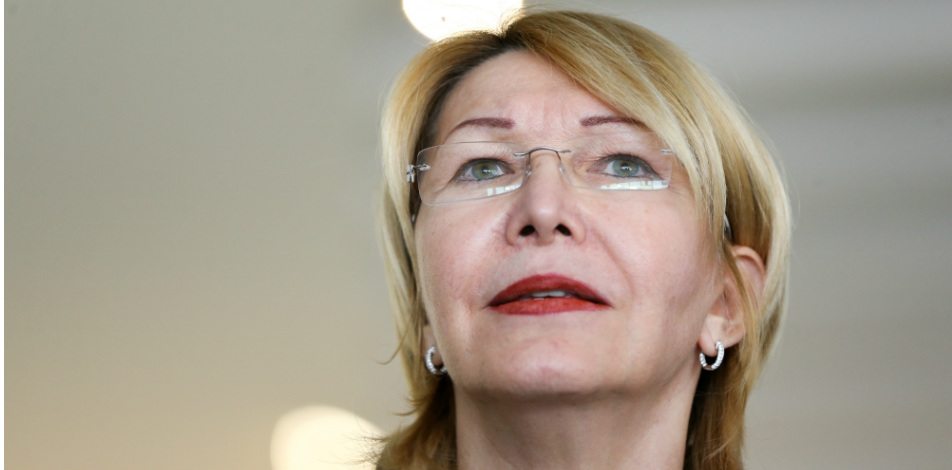 EspañolThe Attorney General of Venezuela, Luisa Ortega Díaz, reacted to the massacre that took place this Monday, January 15, in El Junquito, where the insurgent inspector of the Criminal Investigations Corps (CICPC), Óscar Pérez, was assassinated.
"What happened in Venezuela with the murder of Óscar Pérez and other young people is the greatest evidence that Nicolás Maduro's government is guilty of genocide and violating human rights," she said in a video posted to social media. "The world saw in real time how this young man expressed his wish to surrender."
She added,"If the actions of Óscar Pérez constitute a crime, it's an impartial injustice to determine what that crime is. I personally believe that every citizen, invested or not with authority, is obliged to act to restore constitutional order."
She cited article 333 of Venezuela's 1999 constitution, which establishes that every citizen of Venezuela has the duty to collaborate in the restoration of the effective validity of the constitution.
She also accused the government of exhibiting "a culture of death."
"What more evidence does the UN and the International Criminal Court want than the testimony of inspector Óscar Pérez, surrendering and asking to save the lives of those present?" She asked in the video.
"The usurped Attorney General's Office and the Ombudsman's Office do not guarantee the lives of these young people as was done with Hugo Chávez and Diosdado Cabello when they surrendered in the 1992 coup," Ortega Díaz said.
"These deaths can not be in vain," she added. "I'm not talking about martyrs, I'm talking about viciously massacred young people, this should make us all react."
Near the end of the video, she seemed to implicitly suggest that the common citizen must rebel against the Maduro regime.
"People complain, judge and attack the military for not acting against the excesses of the government, but when someone does, they trivialize their effort." She said everyone must respond to Pérez's death with a united, organized effort. "It's the key that will lead both civilians and the military to restore democracy and get out of this nightmare," she said.
#VIDEO El desgobierno de Nicolás Maduro consolidó su carácter criminal y violador de derechos humanos con la ejecución de Óscar Perez y otros jóvenes venezolanos @IntlCrimCourt @ONU_derechos #16Ene pic.twitter.com/69rRtP5DUO

— Luisa Ortega Díaz (@lortegadiaz) January 16, 2018