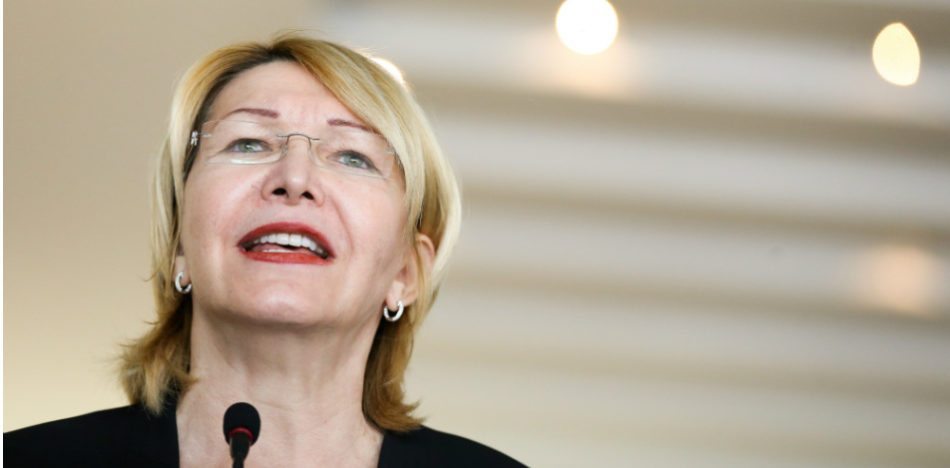 EspañolEver since Venezuelan Attorney General Luisa Ortega Díaz fled Venezuela and began speaking out against Nicolás Maduro's dictatorship, there has been speculation about her true intentions.
Many officials have openly supported her and claimed she is sincere in trying to bring about change in Venezuela. She fled in August after the Maduro regime threatened to throw her in jail. Still, new information suggests the her crusade against Maduro may be motivated by personal ambition.
The Associated Press reported that Ortega first moved to Bogotá, Colombia after leaving Venezuela and started collaborating with the United States government. Officials there and former Ortega supporters are casting doubts on the amount of evidence that prosecutors have been able to gather.
"They also question Ortega's willingness to cooperate," AP said, "alleging that she might be more motivated by ambitions to become the first President of Venezuela."
Authorities in the US reportedly distrust her. They think that she isn't really interested in revealing important details about corruption, especially considering that the Attorney General was for many years one of the most powerful officials under Chavez, and now she stands against him and Maduro.
For this reason, doubts about her have lingered, and the United States Department of State has rejected her request to travel the US. According to two anonymous officials, they denied her visa because they do not trust her.
Ortega had maintained an anti-American attitude for years when she was part of the Venezuelan government first under Hugo Chávez and, later, under Maduro.
Ortega has argued that she has nothing to hide, insisting that she is only attempting to fulfill her responsibilities as Attorney General by prosecuting the Maduro regime for corruption. Officials in the United States reportedly believe she could offer much more information that she has so far provided.
Ortega currently lives in Colombia, where she works from a rented office. President Juan Manuel Santos's administration has given her political asylum and armed security. She has a caravan of two armored vehicles and several bodyguards.