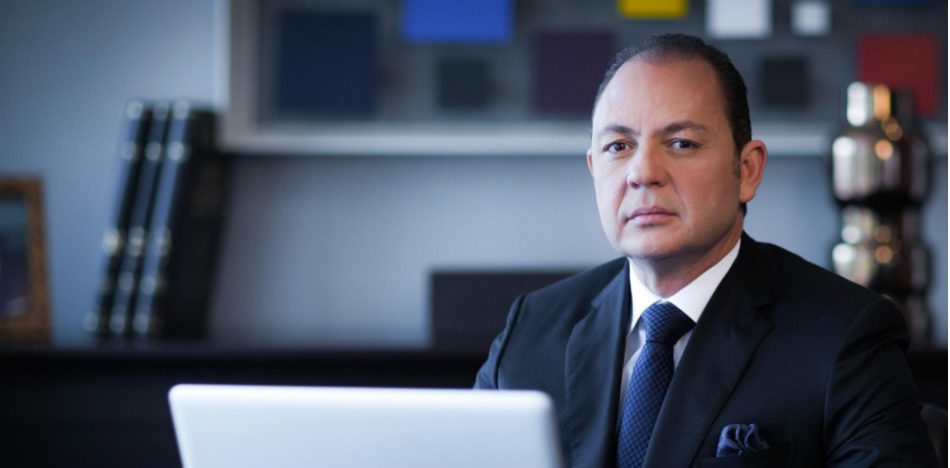 EspañolVenezuelan businessman Raul Gorrin, who is close to the regime, may be trying to negotiate an exit for President Nicolás Maduro.
Sources told El Nuevo Herald that Gorrin has tried to "gain access to the highest spheres of power" in the United States, recently arranging a meeting with Vice President Mike Pence and looking for a meeting with President Donald Trump.
Gorrin began as a lawyer at a small firm in Miami, which eventually purchased a small company related to Seguros La Victalicia that bought Globovisión in 2013. The television network has openly opposed the Maduro regime and is now trying to expand into the United States.
El Nuevo Herald said Gorrín "has paid the Florida lobbying firm used by President Donald Trump, Ballard Partners, about US $450,000 since June through the US subsidiary of the Venezuelan television network, apparently to help the company expand to the US market."
Gorrín is also seeking to become an intermediary between the Maduro regime and Trump's administration, the idea being that he could execute a possible political transition in Venezuela in exchange for amnesty. According to three sources close to Gorrín, Maduro and other leaders have approved the effort.
Gorrín has reportedly insisted that the crisis in Venezuela can be solved vie simple negotiation. Maduro is willing to relinquish power, sources close to him gave said, but only in a way that guarantees he won't lose prestige.
Chavismo doesn't want another Nuremberg
The Maduro regime is worried that a witch hunt will result from officials stepping down from power. A source reportedly said Gorrín does not want "another Nüremberg."
But the high-standing members of the regime, many linked to human rights violations, allegedly don't even want to lose the privileges they are enjoying while in power.  "They want to keep the money," a source told El Nuevo Herald.
And that is why Gorrín keeps insisting on one specific proposal: Maduro would hold presidential elections in 2018, be able to admit defeat against the Venezuelan opposition, transfer power and provide sufficient guarantees that, once out of power, he will not suffer reprisals either in Venezuela or abroad.
Gorrín also has links to Venezuelan opposition figures. He reportedly introduced them to his lobbying company with the intention of "representing the totality of the opposition," but the leadership never organized around the idea.
If Gorrín's intention is to expand Globovisión in the United States, it is not going well. But that goal wouldn't explain why he's meeting with elite politicians in Washington.
A foreign television station seeking to break into the US market doesn't even need approval from the Federal Communications Commission, let alone from the White House.