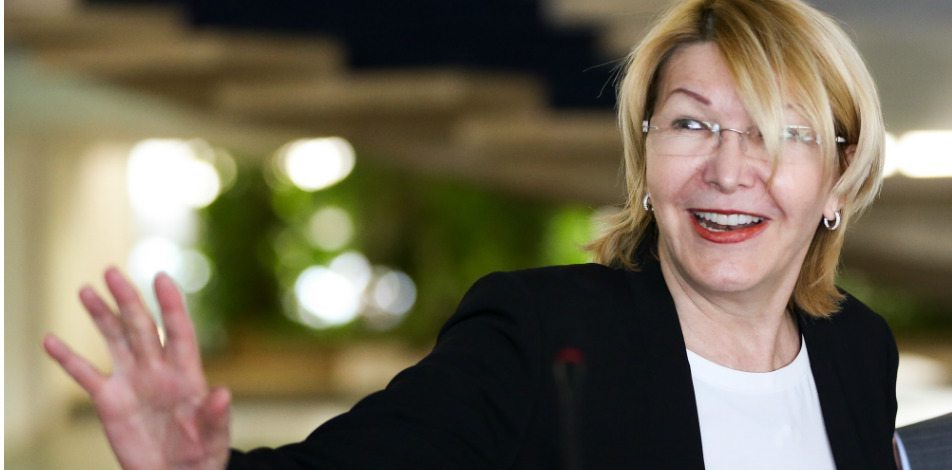 Español Venezuela's Attorney General Luisa Ortega Díaz said President Nicolás Maduro never once confronted her about corruption within his regime before she was forced into exile. If anything, she said, the regime's most prominent officials pressured her to drop inquiries into wrongdoing.
State oil company PDVSA has long been a focus of corruption, but the Supreme Court of Justice and senior officials — reaching as high as Maduro himself — have carried out their own corrupt practices while hampering other possible investigations.
"Every time we acted, we faced an obstacle and the Supreme Court would issue a decision to avoid criminal prosecution," Ortega Díaz said.
Eulogio Del Pino and Nelson Martinez, two senior officials with PDVSA, were recently arrested for corruption along with dozens of lower officials. Ortega Díaz said it isn't a sign of more transparent government, but  rather a "fight for territory" and "a battle between mafias."
Due to the Venezuela's precarious political situation, it's difficult to confirm much information beyond that. Luisa Ortega served as Attorney General for 10 years and was one of many responsible for the consolidation of Venezuela's move toward authoritarianism and only recently decided to fight back now, uncovering a lot about these corrupt inner-workings.
Many hoped that her leadership as an international voice and activist would destabilize the regime. Though her open willingness to talk about Maduro's violations of the constitution have had an immense impact on the political climate, her influence seems to have subsided for the time being.
Ortega said she repeatedly tried to end illegal practices, including over 300 failed investigations into PDVSA, but was repeatedly blocked by the company's top executives, such as former Oil Minister Eulogio Del Pino and Nelson Martínez. After a fatal explosion at a refinery in 2012, Maduro forbade her from investigating the company's negligence.
Ortega Díaz told Bloomberg that Maduro advised her to avoid opening investigations into corruption because it would "endanger the revolution." She insisted the problem is rooted in Maduro, who is focused on fulfilling Hugo Chavez's socialist agenda.
"Maduro never worried about fighting corruption," she said.