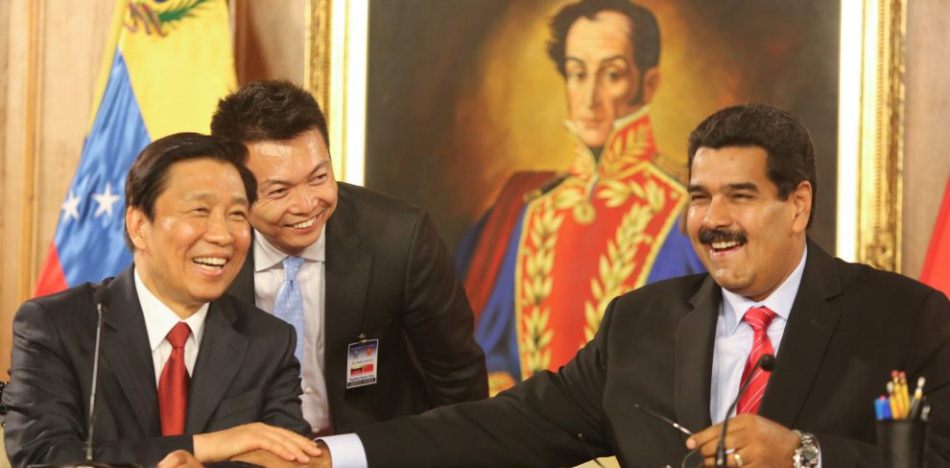 Sinopec USA INC., a subsidiary of a major Chinese state-owned oil company, has sued the also state-owned Petróleos de Venezuela (PDVSA) in a US court for USD $23.7 million "plus punitive damages" according to the Financial Times. The British daily adds that the lawsuit is over a "2012 contract to supply steel rebar for $43.5m, half of which (Sinopec USA) says remains unpaid."
Compañía petrolera estatal de China demanda a PDVSA en Texas por contrato fallido que les generó pérdidas de decenas de millones de dólares. pic.twitter.com/9bGS18VNpI

— Casto Ocando-Primer Informe (@cocando) December 6, 2017
Venezuelan economist José Toro Hardy reacted on his Twitter account by writing: "those who thought that China would refinance Venezuela's debt are about to be shocked: China is suing PDVSA."
Quienes creyeron que China iba a refinanciar la deuda de Venezuela se van a caer de un coco. China está demandando a PDVSA

— Jose Toro Hardy (@josetorohardy) December 6, 2017
Miguel Ángel Santos, a Harvard economist, also took to Twitter to write that Sinopec "filed a 'Request for Arbitration'" at the International Chamber of Commerce against PDVSA.
China (Sinopec) is now suing PDVSA: On November 21, Sinopec filed a "Request for Arbitration" at the International Court of Arbitration of the International Chamber of Commerce (ICC) against PDVSA and PDVSA subsidiary Bariven S.A. via @RussDallen

— Miguel Angel Santos (@miguelsantos12) December 6, 2017
The Financial Times's Jonathan Wheatley adds that the lawsuit "reveals a breakdown in relations of a far greater order. Sinopec agreed in September 2013 to invest $14bn in a Venezuelan oilfield, according to Rafael Ramírez, Venezuela's oil minister at the time."
Wheatley further writes that, according to Sinopec, PDVSA's actions "constituted intentional misrepresentations, deceit, and concealment of material facts… wilful deception" and conspiracy.
As Toro Hardy points out, China was perceived to be one of Venezuelan dictator Nicolás Maduro's few remaining solid allies. After Sinopec's lawsuit, attention will turn to Russia, whose President Vladimir Putin has expanded the country's interests in Latin America and could still prop up Maduro's regime as the Venezuelan economy continues to collapse as an inevitable consequence of "21st Century Socialism".