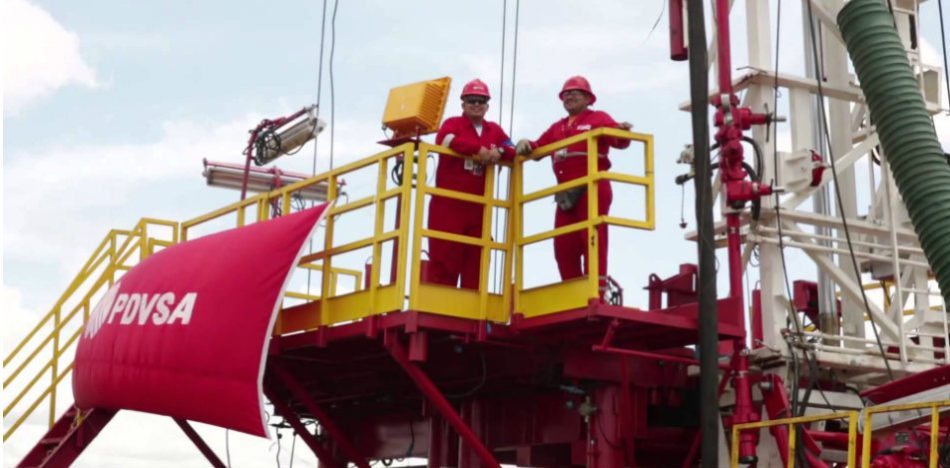 EspañolVenezuela's state-owned oil company PDVSA has defaulted on its debt, according to the International Swaps and Derivates Association, which makes up JP Morgan, Goldman Sachs, Elliot Management and Citadel. It said that it combined the three separate credit events concerning Venezuelan petroleum, and found that PDVSA was defaulting on its payments.
La decisión del @ISDA es clara: PDVSA incurrió en un "evento de incumplimiento del pago del crédito" ("Failure to Pay Credit Event"). El 20 de noviembre habrá nueva reunión, importante para precisar las consecuencias, incluso, sobre las garantías CDS. pic.twitter.com/2gHAdhCKqG

— Jose I. Hernandez G. (@ignandez) November 16, 2017
#ISDA International Swaps and Derivatives Association states that a credit event has occurred regarding Venezuela, PDVSA. This is the formality which means that CDS (Credit Default Swaps) must be paid.

— Dick Lepre (@dicklepre) November 16, 2017
ISDA will reportedly meet against this coming Monday, November 20 to discuss the issue further. The association has been meeting each week since November 13 to discuss PDVSA bonds. Venezuela had tried to take advantage of a "grace period" to pay back bonds that were weeks late but the delay, as well as the lack of previous payments, forced ISDA's hand.
Venezuela currently has an external public debt of some US $150 billion — US $45 billion of which belongs to PDVSA.
PDVSA, la joya petrolera venezolana que perdió su brillo #AFP https://t.co/SsdRe4pEqk pic.twitter.com/0IuWctEYrr

— Agence France-Presse (@AFPespanol) November 16, 2017
On November 14, Standard & Poor's re-rated Venezuela's sovereign debt as in default after the country failed to pay interest on two bonds despite the Venezuelan governments claim to the contrary.
S&P alleged that the Venezuelan authorities did not pay US $200 million of corresponding coupons for global bonds issued for 2019 and 2024. Payment was not made after the 30-day grace period was completed. As a result, it declared SD / D (selective default / default) for Venezuela's debt.
Brazil is also planning to take action concerning Venezuela's debt. On Tuesday, officials in the country complained to the Paris Club that Venezuela has not been paying the millions it owes.
Brazilian newspaper Globo said that Brazil also declared that Venezuela is in default, as the country is two months behind on payments of a USD $ 262.5 million debt.
Sources: Financial Times, Gestión, Reuters