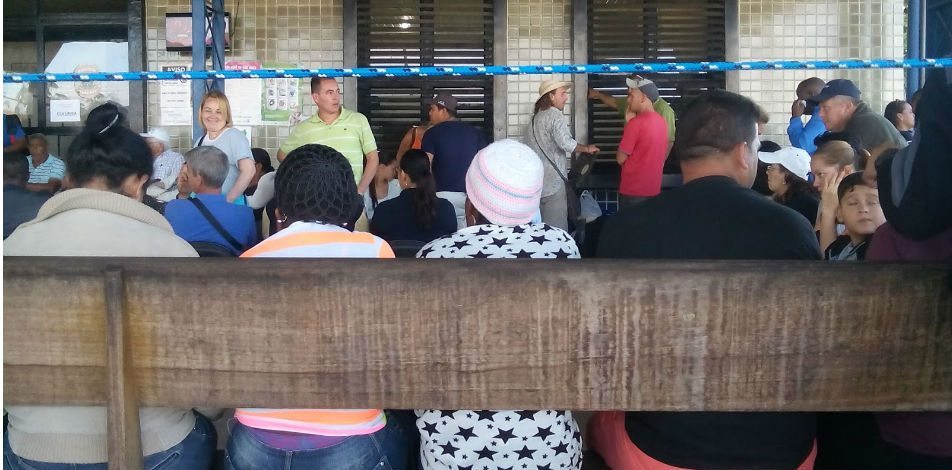 EspañolThe number of Venezuelans who have requested asylum in Brazil has doubled since last year, according to the National Committee of Refugees. In the first seven months of 2016, Brazil received 3,375 Venezuelan asylum applications. During the same period this year, it received a reported 6,823 requests.
In total, Brazil has received 15,547 requests this year alone, most of them coming from Venezuelans. Cuba, Angola and Senegal have also been prominent on the list, according to the committee.
The exodus of citizens from Venezuela has been substantial, surpassing two million in 2017 alone. The quality of life in Venezuela has quickly plummeted under the watch of President Nicolás Maduro, whose poor, authoritarian leadership has led to massive inflation and political instability. As food and medicine shortages worsen, Venezuelans are finding it increasingly difficult to survive in the country, and must escape to other areas in the region — or sometimes as far as Canada and Europe.
The United States has been their primary destination, with more than 400,000 Venezuelans heading there. European countries such as Spain, Italy and Portugal have also received 230,000, 150,000 and 100,000 refugees, respectively. In Latin America, about fifty thousand reside in Colombia, Panama and Canada, according to the Observatory of the Venezuelan Diaspora.
However, these figures only represent the formal requests that Venezuelans have made to these countries. It's estimated that the real figure is over half a million people once asylum applications, temporary permits and illegal immigration are factored in.
Source: El Nacional, ODV.