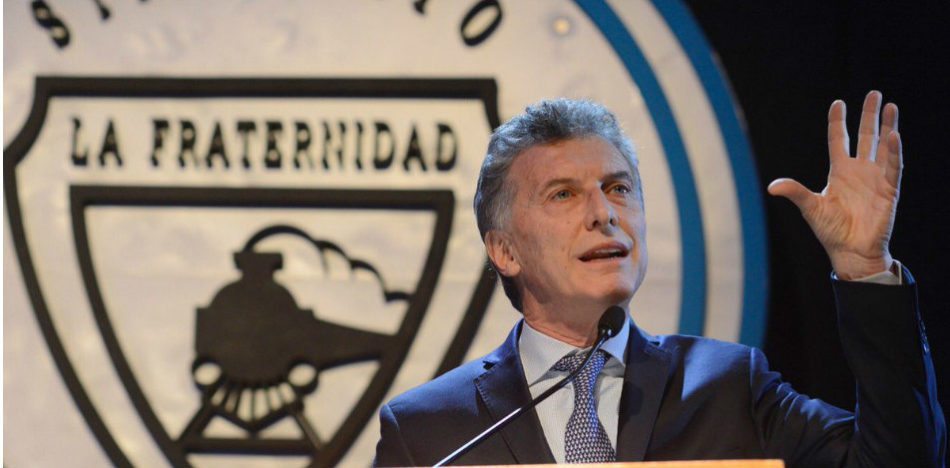 Español During Argentine President Mauricio Macri's visit to the United States, he asked the US to toughen sanctions against the dictatorship in Venezuela, claiming that a total embargo of oil exports has become necessary.
"We should go to a complete seizure," he said. "Things have gotten worse and worse. The situation is now painful. Poverty is increasing day by day and health conditions are worsening day by day."
This request, though risky, represents the first suggestion to the US of its kind by a Latin American leader. Macri said he's confident such sanctions would have the "broad" support of nearly the entire region. "During the past month we have discussed it several times with many people," Macri said from New York during his stay in the United States, which ended Wednesday, November 8.
The United States has already imposed sanctions against select officials in Venezuela, which had an indirect affect on the state oil company PDVSA. It is now more difficult to market its product abroad. Macri suggested imposing a much stronger sanction that could put the Venezuelan regime in serious trouble, as most profits come from oil exports.
With Guterres, on Venezuela
Macri also spoke about the crisis in Venezuela with the Secretary General of the United Nations, Antonio Guterres on Tuesday, November 7. Macri reportedly asked Guterres to "ensure assistance to the population in Venezuela experiencing a shortage of medicines and supplies."
He also told Guterres that Venezuela has become "painful for the region." In response to Argentine's concerns, Guterres said he has been observing Venezuela "with concern" and requested a report to the World Health Organization, while evaluating the possible participation of Caritas International to provide additional assistance.
Me reuní con António Guterres, Secretario General de la Organización de las Naciones Unidas pic.twitter.com/ZRawrMdr2V

— Mauricio Macri (@mauriciomacri) November 8, 2017
My meeting with António Guterres, Secretary General for the United Nations. 
Source: El Comercio, Clarín, Financial Times