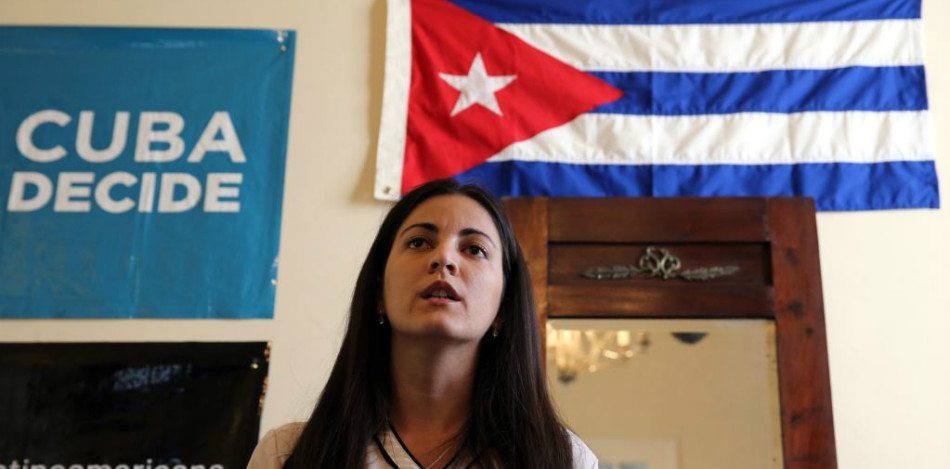 EspañolThe dissident group Cuba Decide has asked residents of the island to boycott upcoming elections for municipal assemblies, suggesting that voters write in "plebiscite" on their ballots.
Cuba Decide leader Rosa María Payá told EFE the idea is meant to send a "signal of rejection" to the electoral system and the authoritarian regime run by Raúl Castro. It also intends to promote a plebiscite on the island.
"We want a country where we can be happy, a prosperous society, a society of free citizens, something that we can't achieve with this system," she said on her Facebook page. "This system simply doesn't work, and all of us Cubans know that. This is our proposal: we want a plebiscite."
"Cuba must begin to disobey: write in 'plebiscite' on the ballot in the upcoming election #ElCambioEstáEnTusManos (Change is in your hands) #MiCandidatoEsElCambio (My candidate is change)," the activist tweeted.
#Cuba empieza a desobedecer:
Escribe PLEBISCITO en la Boleta en las próximas votaciones.#ElCambioEstaEnTusManos #MiCandidatoEsElCambio #CubaDecide pic.twitter.com/GOdRIcbI23

— Rosa María Payá A. (@RosaMariaPaya) November 2, 2017
Desobediencia civil en #Cuba. Escribe PLEBISCITO en la Boleta en las próximas votaciones. #Cubadecide SIN MIEDO! Fuera la tiranía Castrista! pic.twitter.com/5ROb866zCy

— Cristian Crespo F. (@cristiancrespoj) November 6, 2017
The elections will be held on November 26 within a fraudulent system orchestrated by the Castro regime. According to Payá, this makes a transition to another government impossible to achieve through an electoral process. For this reason, Cuba Decide is promoting the execution of a truly binding plebiscite.
Cuba Decide said its plebiscite question would be: "Do you agree with the convening of free, fair and plural elections, exercising freedom of expression and of the press, and the free organizing of political parties and social organizations with total plurality?"
Payá said the write-in protest would be a true act of "civil disobedience," something she considers the correct way to protest against the Castro regime and its attempts to maintain a "dynastic succession."
Source: CiberCuba