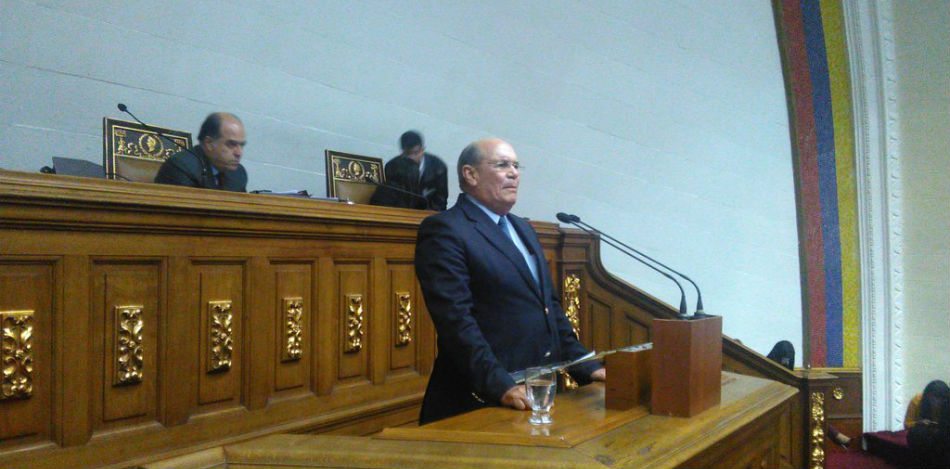 EspañolThis Thursday, October 19, the Venezuelan National Assembly unanimously declared that the regional elections that took place on Sunday, October 15 were fraudulent, and said it will begin arranging a process for the appointment of new directors to the National Electoral Council.
"The motion to reject the fraudulent regional elections that took place on October 15 is officially, unanimously approved by the National Assembly," the official Venezuelan Legislative body's Twitter account said.
The Venezuelan National Assembly demands that a comprehensive "qualitative and quantitative" audit be carried out by international organizations and requested that a special commission be set up to document the violations of the electoral process by President Nicolás Maduro and his regime.
The Vente Venezuela party — led by Maria Corina Machado and Omar González — officially proposed appointing new directors to the National Electoral Council.
.@VenteVenezuela propuso y fue aprobado por unanimidad iniciar de inmediato procedimiento de designación de 5 rectores del CNE #NuevoCNEYa pic.twitter.com/Wp17ptZ5LU

— Juan Pablo García (@JuanPabloGve) October 19, 2017
@VenteVenezuela had their proposal to designate 5 all new CNE directors unanimously approved. #NuevoCNEYa
The opposition coalition Democratic unity Roundtable, or MUD by its Spanish acronym, said the elections from last Sunday were fraudulent. The figures announced by the illegitimate National Electoral Council did not coincide with the MUD's  results.
However, some within MUD have tried to disprove the fraud. The Acción Democrática party claimed their figures do in fact coincide with the regime's numbers. But with results now officially being declared fraudulent by the National Assembly, the opposition has managed to unite the majority of opposition movements.
The assembly was supposed to elect new directors to the National Electoral Council last December 15 once their terms expired. There was no quorum on that day, however, because three congressman were not present. In July, an opposition-organized referendum showed that a majority of Venezuelans supported replacing the existing powers, but the issue did not come back up again until now.
Source: El Universal